VW Offers Volkswagen 2.0L TDI Customer Goodwill Package to Diesel Owners

By Jeff Ostroff, Consumer Advocate, Editor-In-Chief
Published December 3, 2015
Benefits package includes gift cards and free Roadside Assistance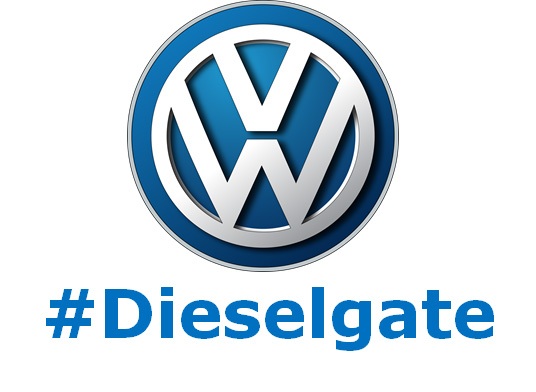 In the wake of the Volkswagen DieselGate emissions scandal, Volkswagen has rolled out a new Goodwill Package to help appease owners of affected VW TDI vehicles until such time that a long term solution to the emissions failures can be implemented. Of course there are restrictions that apply so we here at CarBuyingTips.com are here to help you get the most out of your package and also how to avoid scams.
What is the Volkswagen 2.0L TDI Customer Goodwill Package?
This is a package of 3 benefits that VW is offering only to registered owners of 2.0 TDI Volkswagen vehicles. In short, it really is a goodwill offering, and here is what it covers:
$500 Volkswagen Prepaid Visa Loyalty Card usable anywhere Visa is accepted
$500 Volkswagen Dealership Card for spending at participating VW dealers
Free 24-hour Roadside Assistance for three years
You don't give up your right to sue VW by accepting this package
There are no contracts for you to sign affecting your rights in order to get this package. VW does not make you waive your rights to file any lawsuits or complaints against Volkswagen either, which is nice.
Who is eligible and who is ineligible for this VW Goodwill Package?
To be eligible, you must be the registered owner or the lessee of a 2.0L Volkswagen TDI vehicle before November 8, 2015. If you bought your affected VW after November 8, 2015, you are not eligible, too bad, and so sad. The final authority on eligibility is the vwdieselinfo.com web site, where you register and enter your Vehicle Identification Number (VIN) to confirm your VW is an eligible car.
Other ineligible owners include those who sold, or returned their leased vehicle prior to November 9, 2015. Also if your VW is part of an employee or retiree lease program or other corporate fleet program you are ineligible. Lastly if you are a new vehicle or used vehicle car dealership and the VW is in your inventory, you are not eligible. This program appears to only be for private owners, and there is a limit of one Goodwill package per affected Volkswagen.
How to get your goodwill package from Volkswagen
To get your VW goodwill package takes some time, paperwork and effort on your part:
You must confirm your eligibility by registering on vwdieselinfo.com. A month after you register, your Goodwill Package containing both your time limited inactive gift cards will be mailed to you. They cannot be used yet until you have them activated.
As soon as it arrives in your mail, take your Goodwill Package, and your VW car along with your Driver's License, and Proof of Ownership such as vehicle registration, or your car title, or auto lease agreement to any participating Volkswagen dealership to activate your cards. Your card must be activated by the VW dealer; the cards will be useless until the VW dealer confirms in person with you and your car there, that you are indeed the owner of your car. Don't send anyone in your place, they will be rejected. Also note that your free 3-year roadside assistance will begin once they activate it at your Volkswagen dealership.
A test drive or purchase is not necessary
You have until April 30, 2016 to register for your package, so don't delay, you can expect many thousands of people will be obtaining theirs right now as you read this. In fact, why are you here reading this now? Get over to vwdieselinfo.com and get yourself registered and secure your place in line.
Avoid scams that might occur with your package activation
We doubt this will happen to you, but I have run across some real arrogant VW dealers in the past, so it pays to be ready for any scams. There could be a VW dealer who might try to force you into a test drive in order to activate your package. VW claims on their web site and I quote, "A test drive or purchase is not necessary."
How to use your VW $500 gift cards
You can use the Volkswagen Prepaid Visa Loyalty Card at any retailer or business who accepts Visa cards as a form of payment. The $500 Volkswagen Dealership Card must be used at a VW dealer. But you can use it on any transaction at the dealer that uses a Visa card.
So you can use your Volkswagen Dealership Card for a down payment on a new or used Volkswagen which meets emissions standards, or if you need a repair done to your VW, you can use it for that, or you can even head to the parts department and buy some new parts or customization kits for your vehicle.
Your gift cards have an expiration date use them fast
Both cards will expire 1 year after they are printed with your expiration date on the cards and sent to you BEFORE you have them activated by the VW dealer. This is why it's so critical that you have your gift cards activated ASAP, because time is ticking on your Visa card hour glass. The day you receive your cards in the mail, you have already lost a few days toward your expiration date.
Here is a funny statistic concerning gift cards; Market Watch said last year that $750 million in gift cards would go unused in 2014. This happens a lot because people lose the cards, or their wallet or purse gets stolen, or they simply file it away and forget to ever use it.
Don't let this happen to you. Activate and spend your $500 cards as soon as you receive them while it is fresh on your mind, so you don't set them and forget them. By using them now, you avoid any of a million scenarios that can go wrong to prevent you from using them as your deadline approaches. Just remember if you use it at a restaurant, they block an extra 20% off your card to allow for gratuity.
What you cannot do with your VW gift cards
There are always restrictions on everything in life and this goodwill package is no exception to that rule. With the VW dealership card, it can only be used in the United States; you can't use it at any Volkswagen dealer internationally. With the Volkswagen Prepaid Visa Loyalty Card for some strange reason, you can't use it to buy gas at the pump; you have to go inside the gas station to let them ring you out. Most pumps can't handle gift cards. You also cannot convert your cards to cash, nor can you transfer any of the funds on your card to any other card.
You cannot sell your cards on the Internet or give them to a friend; they are in your name only. Unlike the VW dealership card, you can indeed use the Loyalty Card internationally, but there are 3% transaction costs if you do.
What your free Volkswagen roadside assistance covers
We've been so focused on the $1000 in gift cards up to now, you probably forgot all about the free 3-year roadside assistance that VW is giving you as part of this program. Here is what it covers:
Towing to a Volkswagen dealership due to accident or if your car breaks down
Fuel delivery service in case you run out of gas on the road
Lock-out locksmith services in case you lock your keys in
Jump start your dead battery
Flat tire repair service
Trip interruption benefits most likely car rental and hotel coverage
If you get into an accident or your car breaks down, don't forget you have this benefit. Keep the claims number handy in your phone and in your glove box.
Roadside assistance is transferable to second owner
You can also transfer your roadside assistance to the next owner of your car, unlike the gift cards that VW is giving you under this program.
My final advice to you is to immediately order your goodwill package now. As soon as it arrives, immediately take it with all the required documentation to your local VW dealer, and get your cards activated, and spend them right away and be done with it. Then wait for VW to provide you with a solution to fix your emissions problem.
Now it's your turn to speak out. Let us know in the comments below good or bad, how your experience went in obtaining and acquiring and activating your gift cards from Volkswagen.

About The Author: Jeff Ostroff
A lifelong consumer advocate with over 20 years of unparalleled expertise, Jeff is the Founder, CEO and Editor-In-Chief of CarBuyingTips.com. As chief consumer advocate, he oversees a team of experts who cover all aspects of buying and selling new and used cars including leasing and financing.
For decades, Jeff has been the recognized authority on vehicle purchasing, sought out often by the media for his decades of experience and commentary, for live call-in business radio talk shows and is cited often by the press for his expertise in savvy car shopping methods and preventing consumer scams and online fraud. Jeff has been quoted in: CNN, MSNBC, Forbes, New York Times, Consumer Reports, Wall Street Journal and many more.
Jeff also has extensive experience and expertise in new car brokering and selling used cars for clients on eBay and Craigslist. Connect with Jeff via Email or on Twitter.