CarBuyingTips.com Privacy Policy
Privacy Policy Statement for CarBuyingTips.com
This is the web site of CarBuyingTips.com.
We can be reached via e-mail at www.carbuyingtips.com/email.htm.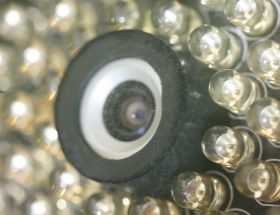 For each visitor to CarBuyingTips.com, our web server automatically recognizes and logs only the visitor's domain name and IP address, but never an e-mail address or any other personally identifiable information.
CarBuyingTips.com collects and aggregates information on what pages a visitor accesses or visits, information volunteered by the visitor (such as survey information and/or site registrations).
Any information we collect is used for internal analysis and is subsequently discarded. The information may be used to improve the content of CarBuyingTips.com and is not shared with any other organizations for any commercial purposes.
With respect to cookies: CarBuyingTips.com does set cookies but they are used solely to remember the state of your session. No information gathered from cookies set by CarBuyingTips.com is every shared with any third party and absolutely no personally identifiable information is gathered using cookies.
With respect to Ad Servers: To try and bring you offers that are of interest to you, CarBuyingTips.com has relationships with other companies that we allow to place ads on some of our web pages. Each advertiser that is included on CarBuyingTips.com has their own privacy privacy that can be viewed on their web site.
If you feel that CarBuyingTips.com is not following its stated information policy, you may contact us using the email link above.