Supreme Court Slams Door on GM's Bid to Kill Ignition Switch Lawsuits

By Jeff Ostroff, Consumer Advocate, Editor-In-Chief
Published May 1, 2017
Ruling paves the way for hundreds of lawsuits up to billions of dollars to proceed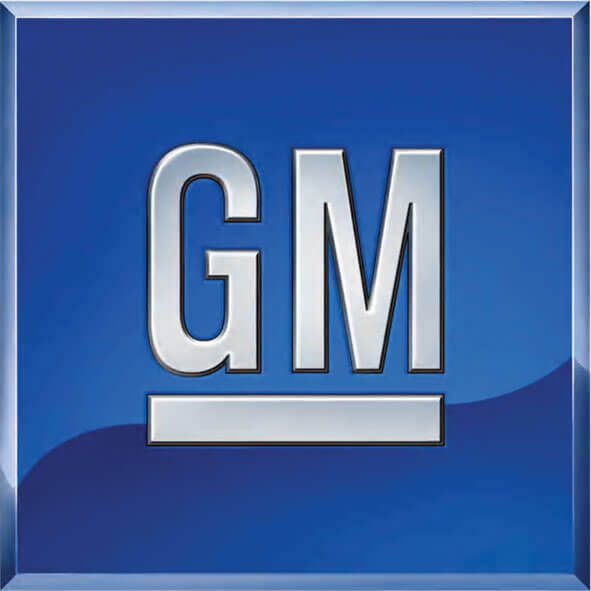 General Motors was handed a major legal setback last week by the Supreme Court of the United States, who refused to review GM's appeal of a lower-court decision last year to allow pre-2009 bankruptcy cases over the ignition switch recall to go to court.
The center of the storm for this legal showdown started with the faulty design of ignition switches that were used in 2005-2010 Chevrolet Cobalt and on 2003-2007 Saturn Ion vehicles, as well as other models from Pontiac. Under certain conditions, the ignition switch would turn off all by itself. For example, if you had a few extra keys on the ring or other objects that would weigh it down which caused the ignition switch to rotate to the off position.
In some cases, just hitting a bump in the road was enough to cause the ignition switch to rotate off, thus turning off the car's engine while it was being driven down the road. Other affected models include 2007-2010 Saturn Sky, and 2006-2010 Pontiac Solstice.
GM ignition switch failure deaths top 120
GM's official death count related to this ignition switch failure was 124. Victims would be driving their cars down the road and without warning the car would shut off after the ignition switch rotated to the off position. In many cases this would cause a car accident and the airbags would not be deployed because they had no power due to the engine being shut off by the faulty ignition switch. Other contributing factors were driver error, and driver impairment.
The fact there were well over a 120 deaths caused by this faulty ignition switch already stoked the fires of anger. What added fuel to the fire in this case was the fact that GM engineers allegedly knew about this failure for years and did nothing to notify the authorities and to initiate a recall sooner.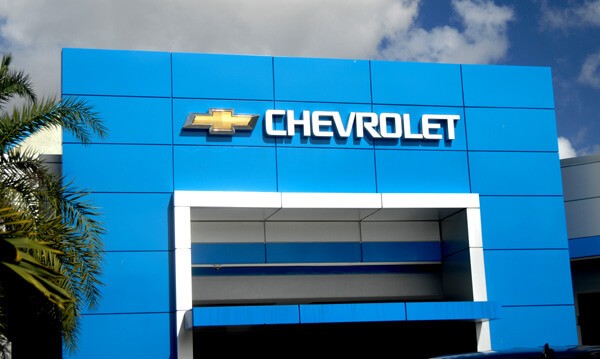 Reports also surfaced that GM had ordered large amounts of this ignition switch part 2 months before the recall, indicating a potential violation of the law by failing to notify the government authorities in a timely manner.
Many lawsuits have ensued, with critics of GM claiming they chose money over lives, refusing to make a simple fix to the part or notify the authorities within a reasonable amount of time. Congressional hearings on this topic back in 2014 were attended by then-new GM CEO Mary Barra, who was grilled by a non-stop onslaught by the Congressional panel.
GM was fined heavily and forced to setup victim compensation fund
Eventually since 2014 GM was forced to recall over 2.6 million Vehicles related to the ignition switch failure, then pay $900 million in federal fines, and they also set up a $600 million victim compensation fund for those injured in crashes related to the ignition switch.
GM hired Ken Feinberg who is an expert in victim compensation to handle the disbursements from the victim compensation fund. He had previously run the September 11th Victim Compensation Fund and the BP Deepwater Horizon Disaster Victim Compensation Fund as well as the Commonwealth of Massachusetts One Fund, which was the victim assistance fund established after the 2013 Boston Marathon bombings.
Feinberg was given complete autonomous control over the fund, and GM management was not allowed to reject any amount he deemed necessary to compensate a particular victim.
Is GM attempting to avoid liability for ignition switch lawsuits?
It appears now with this latest appeal to the US Supreme Court that General Motors is trying to sidestep their responsibility and their liability for potentially hundreds of cases before their 2009 bankruptcy, claiming any litigation of cases before the bankruptcy is not allowed. In GM's mind, they don't think they need to compensate any victims of their faulty engineering design simply because their deaths occurred before the 2009 bankruptcy.
Possible diminished value on cars with the faulty ignition switch?
Ken Feinberg has already gone on record from the start stating that the GM Settlement Fund is not offering compensation to owners of the affected vehicles for diminished value of the GM cars that were part of this open recall. This pales in comparison to Volkswagen, who also retained Ken Feinberg to run their victim compensation fund after the Volkswagen Emissions Scandal last year. That VW fund was setup to compensate the 600,000 U.S. owners of diesel vehicles whose emissions are over the legal limit, compensating them for diminished value of their cars.
We wonder if anyone with one of these GM vehicles on this open ignition switch recall would suffer diminished value for it. It's often difficult to get anyone to buy your used car from you with an open recall. How much do you think the average Volkswagen owner lost after the now infamous Dieselgate scandal rocked the auto industry 2 years ago? eBay has been known in the past to remove listings when there is an open recall, making even more difficult to sell your car with an open recall on it.
The fact that the Supreme Court refused to even review the case raises the question, did SCOTUS think that GM had such a weak case to begin with and it wasn't even worth reviewing? General Motors may find themselves in the position of having to add several hundred more million dollars to the compensation fund to pay off more victims that will likely come forward now with their lawsuits.
Were you affected by the GM ignition switch failure or did you participate in any compensation fund or lawsuit? Let us know in the comments below.

About The Author: Jeff Ostroff
A lifelong consumer advocate with over 20 years of unparalleled expertise, Jeff is the Founder, CEO and Editor-In-Chief of CarBuyingTips.com. As chief consumer advocate, he oversees a team of experts who cover all aspects of buying and selling new and used cars including leasing and financing.
For decades, Jeff has been the recognized authority on vehicle purchasing, sought out often by the media for his decades of experience and commentary, for live call-in business radio talk shows and is cited often by the press for his expertise in savvy car shopping methods and preventing consumer scams and online fraud. Jeff has been quoted in: CNN, MSNBC, Forbes, New York Times, Consumer Reports, Wall Street Journal and many more.
Jeff also has extensive experience and expertise in new car brokering and selling used cars for clients on eBay and Craigslist. Connect with Jeff via Email or on Twitter.