Save Money and Avoid Scams when Buying a Car
Welcome to the best free car buying guide! We have been educating car buyers since 1999. We cover everything you need to know about buying new or used cars and avoiding car dealer scams. We will review key resources like TrueCar and RydeShopper.
Complete guide to buying a new car. We will help you avoid the traditional negotiating hassles. You will learn how to get the best deal and avoid all of the common dealer tricks and scams.
Learn all of the important steps when buying a used car. We will cover all topics including choosing a car, getting quotes, negotiating with the seller and protecting yourself from buying a lemon.
We give you the truth that dealers don't want you to know. We level the playing field, teaching you how to get the best price on a car, while allowing for a fair dealer profit. We give you useful, easy to understand, examples of each step in the car buying process. You'll laugh, you'll cry, you'll buy a car.

We've created some informative and useful videos on various topics related to cars. Subscribe to our YouTube Channel so that you'll always be alerted to our latest productions.
Once you have decided to shop for a car, the first big decision you need to make is new or used. Most people have a very strong opinion on this topic. Typically it will come down to budget and personal preference. Some people would rather buy used because the large drop in value just by driving off the lot has already happened. Others prefer to only buy new because there is no risk of hidden issues not covered by a warranty.
You will always get more car for your money when buying pre-owned vehicles. The downside is that what you are buying has been used by somebody else and you don't know how it was cared for. Whichever you decide, your goal is to get the best deal. It's a good thing you landed here because, if you read carefully and follow our tips, you will learn everything you need to know about the process.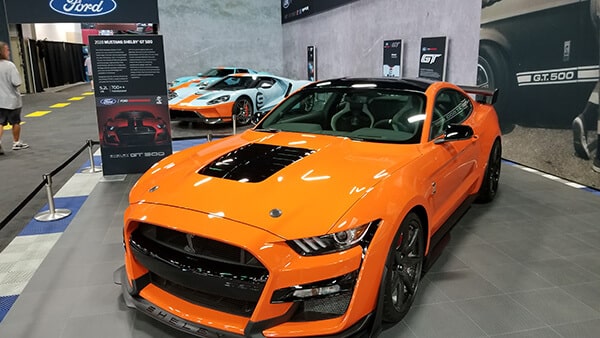 Car Buying Tips:
Determine funds available for your down payment
Work out your monthly budget
Prepare financing in advance
Calculate a fair price
Use Competition to Your Advantage
Avoid common dealer tricks

Save with Invoice Pricing and Competing Bids
We'll review auto buying sites and teach you how to use them to get competing bids to keep the dealers in line. In our research, the best sites we found are TrueCar, RydeShopper, Edmunds and Cars.com. You'll learn how to calculate what dealers pay for new cars and trucks so that you can make a fair offer. You'll learn all you need to know in our new car buying guide.
Beware of "Good" or "Fair" Prices
You probably think that is a strange warning from a site that tells you how to get a great deal when you buy a car. The most important thing to learn is that no matter how good the price is that you get, a deal isn't a "good deal" until you have done everything right in the Finance and Insurance (F&I) Office.
With all the advertising you see about getting the best price, you need to know that the price is only one component of a great deal. When dealers give you a great price they have even more incentive to make up profit on other parts of the deal.
Don't let your guard down. Read our entire guide and don't start celebrating until you're in the end zone!
We will educate you, show you how to find true dealer cost and use our tools to haggle your best deal and avoid scams.
We'll also review your numbers for free to confirm you're getting a good deal. Who else does that for you?
After you read this guide you will become an informed, confident car buyer. You won't have any fear about dealing with the salesman since you will be relaxed and in control of the buying process.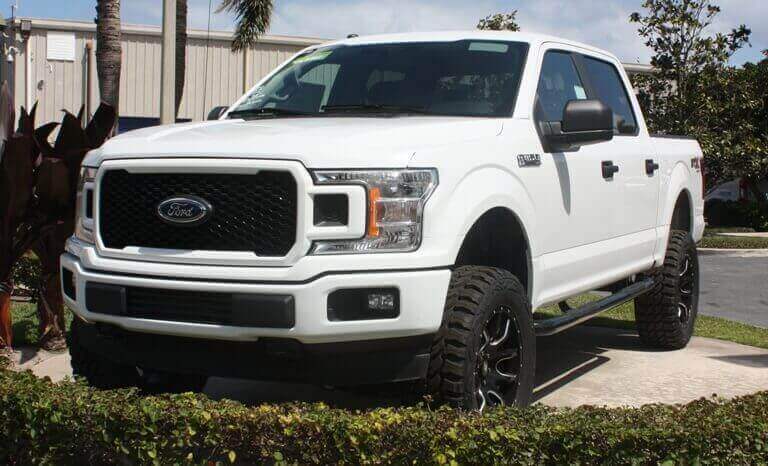 Important Car Buying Topics
We cover the topics below throughout our articles. You will get the most out of the site by reading everything but if you are interested in learning about something specific you can jump right in.
The Best Time for New Car Buying
Many people ask me "When is the best time to buy a new car?" The price you are able to negotiate varies depending on the time of year. Believe it or not, buying during certain parts of the month can get you a better deal. It can even depend on the launch date of a new model year. Read our tips on the best time to buy a car.
Don't Buy the "Hot" Car
When a car is in demand and dealers can't keep them in stock, you will not have much negotiating power. However, one common sales tactic is for the dealer to tell you that "this new car is so hot that everyone pays MSRP or more."
Don't fall for this mind game. If they have any of a model in stock then it's not in high demand. If it was, there would be a six month long waiting list. If your new car is not "in demand," then you should "demand" a lot less than MSRP!
Our Visitors Have Saved over $13 million!
The savings reported by our visitors breaks through the $13 million mark, confirming the quality of the free car buying education you receive here. Recent visitors are reporting savings of between $2,000 and $6,000+ off of MSRP on even moderately priced vehicles.
Use our free guide and you'll be adding your savings too! Please read the whole site before going car shopping. If you are really pressed for time, we have created a summarized version to help you. You can read Buying a New Car in 5 Quick Steps.
We have found a source where you can get new car rebate information, secret factory to dealer incentives and new car dealer invoice pricing. This market sales intelligence for your new car is priceless. It is difficult to get this kind of valuable information for free. Click here to learn more.
Not Every Car Salesperson Is Out To Scam You
We've dealt with many honest car salespeople. We're here to educate car buyers and only belittle dealers who lie and cheat. Most dealers care about you and will give you a fair deal if you are educated in the process. They deserve to profit, they have expenses, "mouths to feed," etc. Of course, you do too so your goal is to haggle a deal that is fair for you and the dealer. Treat them with the same respect that you would expect and don't lie. Justify your offers in a professional business manner. The nicest salesperson can still be a tough negotiator. Salespeople who complain we are lumping all car salespeople as "sewer rats" misread the word "some" to mean "all."