Automotive Year-End Rebates Soar

By Lyle Romer, Consumer Advocate
Published December 23, 2016
Just in time for the end of the year, the auto manufactures have started offering promotional rebates to spur a final sales push. At the beginning of last month we reported on the lack of rebates and incentives that were being offered. It didn't make sense to us especially since many manufactures had announced production cuts due to too much inventory on dealer lots.
We had speculated that the manufacturers didn't want to use their marketing budgets while the country was transfixed with the election season. It seems like they are now making up for lost time. The industry is close to beating the sales record set in 2015 and these end of year incentives may be enough to break the record this year.
Rebate Trends
While there are rebates and/or special finance and lease incentives available on many models, some of the best rebates are on pickup trucks. We have seen incentive packages worth $10,000 to $12,000 or more on 2016 trucks from Chevy, Ford and Ram.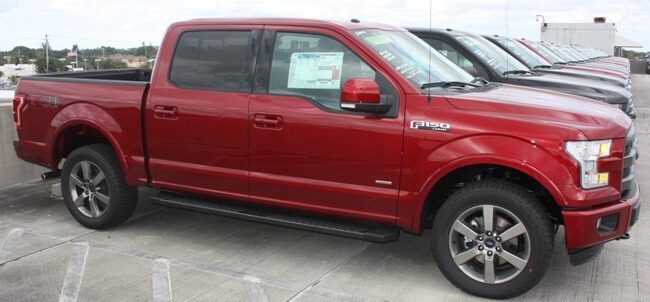 If you are in the market for a pickup truck, it looks like now is a great time to buy. You can really save a lot if you buy a 2016 model. Unless there is some new feature on the 2017 model that you absolutely must have, our recommendation is to take advantage of the savings opportunity and buy the 2016 model.
Temper Your Enthusiasm
Don't get too excited by the huge number that they list for the total incentives. The $10,000 plus that we listed as examples includes many line items that are added together. A new tactic that has started to appear is listing "average discounts off of MSRP" as part of the incentive amount.
This means that they are using the prices that customers negotiate and advertising it as part of the savings package. We feel that this is borderline dishonest advertising since there is no guarantee that the dealer will give you that "average discount".
Of course, if you learn to negotiate by reading our new car buying guide you will have the negotiating skills to save even more than the average person. We have criticized dealers in the past for using trade-in value as part of advertised savings off of MSRP, but this new spin has taken deception in a new direction.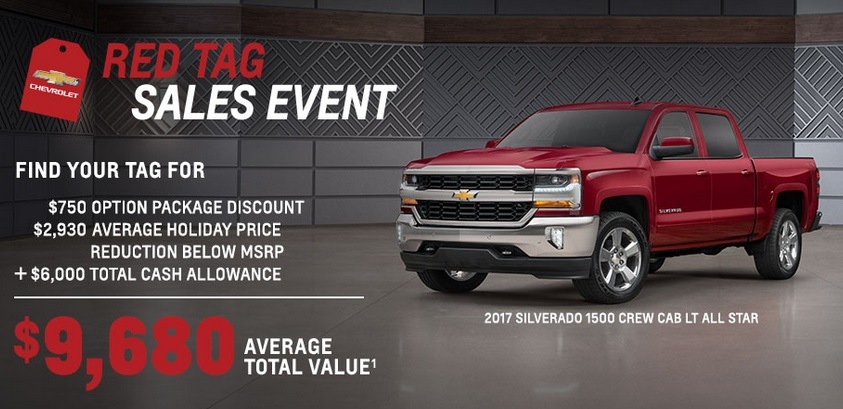 Always remember, that price is only one part of a car deal. Trade in value, interest rate and avoiding overpriced extras and ridiculous fees are extremely important aspects that you must pay careful attention to. It doesn't matter if you get a great price, if you let the dealer take advantage of you with their other tricks, you will still end up getting a bad deal.
When you are ready to purchase a new car or truck visit TrueCar where you will be able see what other people in your area are paying for the vehicle that you are looking at. The average price paid that they show you will be close to the average discount that the manufacturers are advertising as part of the incentive deals. You can also use the guaranteed price certificate that they offer as a baseline for your negotiating.
You should also use the power of competition and get more dealerships competing for your business. We recommend trustworthy sites like RydeShopper and Edmunds to make contact with additional reputable dealerships.
Look for the Real Incentives
When you are using rebate and incentive offers as a guide to which vehicle you want to buy, you should carefully look at each line item in the manufacturers "offer." Look for what they are offering for cash back (sometimes called customer cash or something similar), rebates and special finance rates. Do not count any line item that has the word "average" in it and especially don't consider any trade-in value.

About The Author: Lyle Romer is a consumer advocate, Founding Contributor and Vice President of CarBuyingTips.com. A 20 years veteran of the auto industry with a high level of expertise, Lyle has been researching all aspects of the automotive sales industry.
Lyle's expertise and research played a vital role during the creation of CarBuyingTips.com in 1999 after years of industry research. He carefully observed every aspect of his own car buying experience as the internet began to take a foothold in the process. He also designed the site to make sure that consumers had easy access to the best consumer advocate education.
Lyle has been an auto industry insider since 1999. He also has worked with other automotive websites to help improve their offerings based upon feedback from CarBuyingTips.com users. He covers important industry events and gathers off the record sources while attending industry conventions.
Connect with the author via: Email