About CarBuyingTips.com
CarBuyingTips.com is a recognized consumer advocate authority for all things related to car buying, leasing, financing and avoiding dealer scams. As experts in the auto market, our commentary is often sought ought by the press. We have been featured on live TV and call-in radio talk shows. We have been quoted in The Wall Street Journal, The New York Times, CNN, Bloomberg, Yahoo Finance and many more newspapers and magazines. Even Consumer Reports has come to us for help.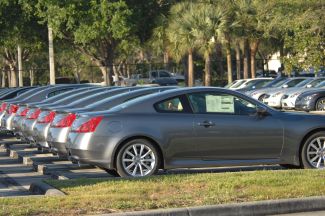 We are also happy to review your car purchase quotes free of charge once you have filled out our spreadsheets, in order to help you determine if you are getting a good deal on your purchase. This is what has made us so popular among our visitors. Additionally, our in depth coverage on extended warranties and all the scams to avoid makes us unmatched in detail by anyone else.
With our free proprietary spreadsheet tools and unmatched thorough online educational guides, we help consumers level the playing field. We teach you how to find true dealer cost on new cars and how to get the best price with a fair dealer profit. We provide useful, easy to follow examples, negotiating tips, free loan & lease and bill of sale spreadsheets. We have reviews of the most useful car buying and financing sites that we have thoroughly checked out. We don't recommend any site that we have not thoroughly checked out independently.
We analyze loan and lease dilemmas, expose dealer scams, sneaky dealer ads and help you make all the tough decisions when it comes to a major purchase like this. Our goal is to save you the most money possible and be the best free consumer resource on the web. The result is thousands of consumers every year report saving on average of $3,000 when buying a new car after using our educational guides. We hate to see you scammed by the "morally challenged," so enjoy this politically incorrect site that car dealer lawyers tried to shut down.
Other sections of our site with more information about us: