Surprising New Car Buying Advice and Scams

By Jeff Ostroff, Consumer Advocate, Editor-In-Chief
Published December 19, 2014
There is an art and a science to buying a new car, and most people have no educational training to prepare them for this major purchase. Many buyers end up in a worst case scenario than they started in, because they don't know the pitfalls to avoid, and they don't know the tricks to help maximize their investment and save the most money.
We are here to give you both so you can avoid the worst case scenarios and instead triumphantly end up with the car you want while saving you the most money.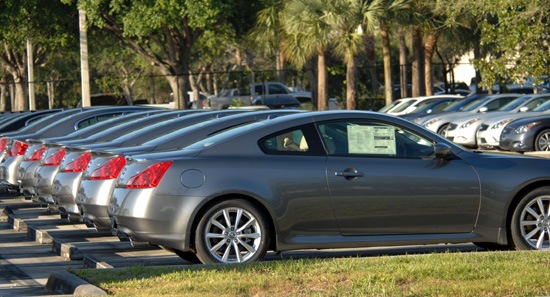 Three ways a dealer profits from you on a new car
As we educate you here today, keep in mind the three main ways a car dealer profits from you when selling you a new car. They profit on the sale of the car, they profit on your trade-in, and they profit on the back end of the deal in the finance manager's office by getting a piece of the car financing proceeds.
The smartest shopper knows when and how to buy a car
The road that leads to your success in shopping for a car starts with research, so you should know before you leave your house how much the car should cost, what typical option configurations are out there, what rebates are available on your car, what type of demand there is that may affect your ability to get a good price. You can use TrueCar to see what other people in your area are paying for the same car.
You also need to know your complete credit history, so you won't be blindsided by the dealer when you learn your credit is not sufficient to secure a good car loan. They will have your credit report in front of them, so you should already have it. You might even see that you're not quite ready yet to buy a car. That is what a wise car shopper does.
December is a great time of year to buy a car
Year after year we remind shoppers that December has traditionally been a very busy and fruitful month for them because many dealers with the help of factory to dealer incentives are trying to clear out the current models before the New Year. In fact some of the best deals reported by our visitors have happened right during the day on New Year's Eve. That is quite often the busiest day of the year.
Don't leave too much money on the table when buying a car
The people who lose the most amount of money are the folks who foolishly rush out of their house to buy a car completely uneducated and unprepared because they absolutely have to get that car. It's that impulse buyer phenomenon that inebriates their thinking. Any common sense, was left behind in their living room.
Forget about them having patience; forget about taking their time, cleaning up their credit report first, securing car financing pre-approval at the lowest rates first, and aiming for a credit score well over 700. The foolish impulsive shopper spends more time researching which iPad to buy than how to properly purchase their $25,000 car.
To avoid losing your shirt in negotiations on a car, don't funnel yourself into one of our danger zone demographic groups such as being a payment buyer, or a trade-in buyer, or an interest rate buyer.
Avoid being a payment buyer
Don't be this person, too many people before you already tried and failed. The payment buyer looks at only the monthly payment, and if that is what you focus on, you stand to lose thousands of dollars. You should focus on the total selling price of the car, not the finance manager's computer output of monthly payments, padded with other extras.
Haggling on a monthly payment basis is just where car dealers want you. Have you seen their print ads all quote monthly payment instead of the selling price? If they ask you what monthly payment you want, redirect the negotiating back to being based on the selling price of the car instead. Let the sales price settle first, and then the monthly payment will take care of itself.
Advertising Policy
Recommended Car Price Quote Sites
TrueCar is an online marketplace for automobile shopping that provides transparency into prices that others paid for their vehicles. Consumers engage with TrueCar Certified Dealers. You'll be able to research the vehicle you are interested in and get accurate pricing on in-stock dealer inventory. See your potential savings before heading to the dealership. Start your stress-free search
RydeShopper searches pricing from their network of dealers to find the best price. Use their simple form to select make and model and start saving. Get quotes from the maximum number of dealers to give you the upper hand. Get a Quote
Edmunds.com gives you no-hassle and no-obligation FREE price quotes. You can view actual dealer inventory and prices in your area. Find the right car for you at lowest prices available. You can also use the Edmunds True Market Value™ pricing to get the best deal. Remember, when dealers compete, you win. They also list current factory to consumer rebates, as well as secret factory to dealer incentives. If you are aware of a secret factory to dealer incentive on your car, you can negotiate a lower price. Begin the FREE Quote Process
Cars.com gives you free, no-obligation quotes from up to 3 dealers. Select your make, model, color and options. Getting quotes from multiple dealers pressures them to give discounts. Free Quote
The CarBuyingTips.com Car Buying Service lets you get a guaranteed price quote without leaving your house. This exclusive program leverages volume buying power of large companies, employers and membership groups to get you a low price. Let's Get Started
Autobytel has 20,000 dealers, they give you free no hassle low price quotes, list automobile prices and dealer cost. Get a Quote From Autobytel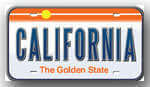 BuySide Auto Concierge Service for California Residents will get you a great price and handle everything for you. They will deliver the car to your home. Only available in California. Save by Using BuySide Auto
Once they have you focused on monthly payments, then they have you ensnared, and they have you negotiating by a padded monthly payment with extras you don't want, instead of the exact dollar amount you are paying for the car. They drop the monthly payment down a bit to appease you, but all they did was spread it out across even more months, not really saving you any money, but giving you the illusion.
Suppose you are buying a new Honda Accord for $25,000 with APR at 6%. You want to do a 48 month loan but it works out to $587 per month. The dealer "lowers" your payment to $414 as though they are giving you a discount, but what they really did was increase the number of months to 72 to spread out the loan and make your payments artificially seem lower.
Car dealers love to quote you in terms of monthly payment rather than the actual selling price, because with their pricing psychology a $414 per month payment stretched over 72 months sounds a lot better than hearing that large $25,000 number. They don't want to spook you away.
They want to divert your attention from how many thousands you are paying, to a much softer sounding hundreds per month you are paying. They know the minute you realize this car is rapidly approaching $30,000 you'll walk. But once they have you engaged and talking about only a few hundred per month, you are as good as sold.
They keep searching your soul trying to get you to reveal that magic number, the monthly payment amount that keeps you from walking away with no deal. Always stick to negotiating the selling price of your new car to the actual price, not the monthly payment. Then they cannot hide anything on you.
By arbitrarily conjuring up in your mind a monthly payment which you would be happy with, and not even based on sound financial principles, or a real budget, you could end up forgoing the smarter 48 month loan and be sacked with a 72 month payment packed with all sorts of goodies like car warranties, overpriced $350 tire warranties, and credit life insurance that you had no idea you bought.
Avoid being a trade in buyer
Don't be this person either. The trade-in buyer for some reason only cares how much they are going to get for their trade in, so they let their guard down elsewhere in the transaction when the salesperson offers them a trade in amount that makes them happy.
But while you were celebrating your perceived trade in victory, they were having their own little celebration, packing on all sorts of overpriced extras like VIN etching into your payments, and recouping all they offered you for the trade and more.
The bottom line is you will be saving yourself a lot of grief, by not trading in your car. You should avoid combining a new car purchase with a trade in whenever possible. First, they have to offer you thousands below market value for your trade so they can in turn resell it at market value. That's bad for your bottom line.
Trading in a used car is such a complex transaction for the average person that we have advised our CarBuyingTips.com visitors for years to sell it yourself online at market value, so that you receive the maximum amount for your used car. If you truly are that concerned about getting the most for your current used car, this is your best bet.
This also eliminates one of the shells in the car dealer's game. Without a trade in, the dealer can't play games with numbers, and so the selling price of the car is the amount you'll see on the paperwork in black and white, they can't hide the pickle.
I need to mention one more thing that will further complicate your decision about trading in your car. Many states allow the trade in allowance to be subtracted from the purchase price for sales tax purposes. Let's say your state has a 6% sales tax and the dealer offers you $4,000 for your trade in. You will save $240 in tax so if you sell the car yourself you need to make sure you get over $4,240 for it. Normally you will because of how the dealers like to low ball but I want to give you all the information you need to make a decision.
Avoid being an interest rate buyer
You also don't want to be this person either. Salespeople love interest rate buyers, because you see that commercial on TV with the huge 0% that stretches from the top of your screen to the bottom, and you start salivating and getting all starry eyed.
Then you zoom right down to your dealer to cash in on that 0% financing you saw on the commercial thinking hey I am finally going to own a Lexus! So off you go to claim what's rightfully yours.
This is where the bottom falls out for way too many people. See, you forgot to hit the pause button on your remote to read the fine print and asterisks that are flashed up on the screen in the last 1 millisecond of the commercial saying "well qualified buyers only." I can assure you this does not mean you, sorry.
Their definition of well qualified buyers usually means a credit score north of 730, which very few people have. But, guess what? They got you to go down to the car lot and now they have you engaged. You are committed to buying a car right now. After all, you have seen and shopped and invested your time. There is no way you are going home empty handed and letting yourself down. But guess what, you just did let yourself down.
Most of you will be blindsided in the business office when you learn your credit score is not up to snuff, and gee sorry, the best rate we can get you is 10%. That changes everything; damage report Scotty.
Here is where the damage is done. Remember that $25,000 Accord you were looking at? With a 0% APR and a 48 month car loan, your payments will be $520. But since the dealer blindsided you and slapped you with a 10% APR, now your payments will be $634. Not what you expected when you tore off out of the house with no battle plan and no common sense.
So do those numbers in the above paragraph have your head spinning? If so, think how much more you'll be confused in the lion's den, when they are scratching out all sorts of numbers on sheets of paper with you for 4 hours until your brain gets so numb you just want it to end and you sign whatever they put in front of you.
Remember the salespeople undergo a lot of training on selling techniques, how to turn all your "no" responses into "yes", and they hone their skills on a daily basis with several car buyers. Your experience with buying is only a few hours every 5 years or so.
The smart shopper already knows what their credit score is and they already have obtained financing pre-approval before even stepping into the car dealership. This requires patience, and level headed sensibility, something which too many people lack. You should read our complete article on car financing.
Savvy shoppers get lower prices by creating competition
The smartest of our CarBuyingTips.com visitors use the research and on-line tools which we recommend in our guide How To Buy A New Car and Avoid Scams to get multiple price quotes from different sources.
The educated consumer also knows to use Internet tools like FightingChance.com to lookup the latest rebates and other secret factory to dealer incentives that you would otherwise never be aware of. The educated consumer knows how to lookup car dealer invoice prices, and determine how much car dealers pay for cars. The smart shopper also knows the most common sales scams pulled on buyers. For this you can read our Top 10 Car Dealer Scams.
The biggest scam is the one that reels you into the car dealership
The biggest scam of course is the one that dealers use to reel you into the dealership to start buying. You see they are already working the scam on you before you have even left your house and arrived at a dealer lot by appealing to your senses through radio commercials.
They entice you with their powerful psychological trick which we call the "We'll Pay Off Your Car No Matter How Much You Owe!" scam. These ads are designed to draw you into the dealer under the false impression that they will make your car loan woes go away. But in reality, they make them worse over the long term.
What they do is make your problems worse by paying off all the money you owe to your current car loan lender, and then they roll all that debt into the purchase price of your new car, now you are paying off 2 cars, instead of one. Nice trick huh?
Of course they hide the fact they just raked you over the coals, by spreading out your payments over 72 months, softening the blow. The really foolish victim buyers actually think the dealer saved them money because their monthly payments are now lower after the dealer stretched them out over more months.
Remember I mentioned earlier this inherent danger in signing longer term loans over 48 months. Some of these dealers don't care about your well-being; they are just trying to sell you a new car. Also they are making a profit relieving you of the burden of your current car, while landing you into a fresh new burden for 6 more years.
Most victims don't even realize they are in a much worse financial situation than they were before. Keep in mind that they also use this situation to take advantage of you by low balling your trade in because you are desperate to get out from under it.
Try to deal with non-commissioned internet managers
If you can get a non-commissioned salesperson or Internet manager, your chances are better of avoiding all high pressure sales and scams. From their standpoint they are just selling items, but they do still want to maximize the sales numbers for their bosses.
The problem is if you look on most dealer web sites, it seems everyone there is an Internet manager, some dealers have up to a half dozen Internet managers. I am still surprised how many of these managers don't respond to your requests for quote.
You need more education than just this one article, so be sure to spend profitable time in our new car buying section honing your car buying skills, because I can assure you, the salespeople are honing their selling skills right now. That's why we are here, to level that playing field for you.

About The Author: Jeff Ostroff
A lifelong consumer advocate with over 20 years of unparalleled expertise, Jeff is the Founder, CEO and Editor-In-Chief of CarBuyingTips.com. As chief consumer advocate, he oversees a team of experts who cover all aspects of buying and selling new and used cars including leasing and financing.
For decades, Jeff has been the recognized authority on vehicle purchasing, sought out often by the media for his decades of experience and commentary, for live call-in business radio talk shows and is cited often by the press for his expertise in savvy car shopping methods and preventing consumer scams and online fraud. Jeff has been quoted in: CNN, MSNBC, Forbes, New York Times, Consumer Reports, Wall Street Journal and many more.
Jeff also has extensive experience and expertise in new car brokering and selling used cars for clients on eBay and Craigslist. Connect with Jeff via Email or on Twitter.