Top 10 Car Dealer Scams
CarBuyingTips.com has been investigating and exposing car buying scams since our inception in 1996. We have created this listing of the "Top 10 Car Dealer Scams" that, based upon our research, you'll likely come across. We have determined which scams to include as part of this list based on feedback from our visitors about which scams are encountered most often. We didn't make these scams up, we just expose them. Every day there are people getting ripped off by these scams or slight variations of them. Sometimes salespeople send us angry emails and claim that these scams aren't used anymore. Although not all dealers use them, if you read about it here then the scam is still in widespread use.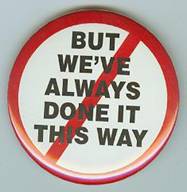 If you have bad credit then you are very vulnerable to the finance related scams and are likely to see several of them during your transaction. You'll notice that most of the scams take place in the finance (or business) office because at this point you let your guard down. You think the negotiation and games are over but, in reality, they are just beginning. Some scams don't even hit you until several weeks later even though you thought you had a binding contract. To preemptively avoid as many scams as possible you should follow CarBuyingTips.com's advice and arrange your own financing, don't have a trade-in as part of the deal and bring The Folder full of your research.
Click on a Scam Below to Get Started