Advertising Policy
Guide to New Car Quote Sites
How Free Car Pricing Services Work
CarBuyingTips.com recommends using a free referral service which can help you find the best car prices available. They are able to do this using a large network of thousands of dealers that are more likely to operate without tricks, pricing gimmicks or scams. Member dealers get a high volume of referrals from these services so they give you a better price. Quotes are different for each site, so get a consensus. Hard to get cars might not have a large discount. Spend a few minutes now getting your quotes, save a few thousand dollars later. Your ability to negotiate the best price with the dealer depends on your quotes from these sources. Keep them in "The Folder" that you bring to the dealer.
Descriptions and Reviews of Price Quote Services
---
TrueCar

TrueCar takes the stress out of the new car buying process. When you use their site, you see what other people in your area paid for the vehicle you are shopping for. You will also be presented with real pricing on in-stock vehicles.
This pricing will be a "good" price but if you really want to negotiate the rock bottom price you will need to use all of our negotiating tips and shop multiple dealerships.
TrueCar is the perfect service if you want to make your shopping experience stress free by using a TrueCar Certified dealer that is committed to total price transparency. You won't get any unwanted calls from dealerships and you won't be harassed with spam. Don't forget that you can't let your guard down in the F&I office. Your good price isn't a good deal until you avoid all the tricks and scams the dealer can pull in there.
Click Here to Get a Guaranteed Price from TrueCar
---
RydeShopper

RydeShopper searches clearance pricing from their network of dealers to get you the cheapest price. Use their simple form to select the make and model and start saving. Remember to get quotes from the maximum number of dealers to give you the upper hand. Select your vehicle, tell them a bit about you, select up to 5 qualified dealers and your done!
Click Here to Get Started with RydeShopper
---
Edmunds.com

Edmunds gives you no-hassle and no-obligation FREE price quotes. You can view actual dealer inventory and prices in your area. Find the right car for you at lowest prices available. You can also use the Edmunds True Market Value™ pricing to get the best deal. Remember, when dealers compete, you win.
They also list current factory to consumer rebates, as well as secret factory to dealer incentives. If you are aware of a secret factory to dealer incentive on your car, you can negotiate a lower price. This is why invoice price is not the true dealer cost.
Click Here to Get Started with Edmunds.com
---
CarBuyingTips.com Car Buying Service

The CarBuyingTips.com Car Buying Service lets you get a guaranteed price quote without leaving your house. This exclusive program leverages volume buying power of large companies, employers and membership groups to get you a low price on a new car.
The process is simple. First select the model that you are interested in. Next, configure the options. Once completed and submitted, you will receive a guaranteed price certificate from up to three network dealers. When you are ready to buy, simply print out the price certificate and take it the new car dealer that provided the quote. It's that easy! No hassles, no haggles and a guaranteed low price.
Click Here to Get Started with the CarBuyingTips.com Car Buying Service
---
Cars.com

Cars.com gives you free, no-obligation new car quotes from up to 3 local car dealers. You choose your new car model, style, colors and options. Getting quotes from multiple dealers pressures dealers to give you a discount. The process is very simple. I like the fact that they let you select the dealerships that will give you a quote. That way if there is one in your area with a bad reputation you can avoid dealing with them. On the flip side you can make sure to get a price from a dealership that you have a positive impression of.
Click Here to Get a Free Price Quote From Cars.com
---
BuySide Auto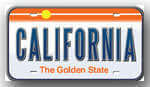 Complete Concierge for California Residents
BuySide Auto is a complete car buying concierge service that is currently only available in California. They take all of the stress and hassle out of the car buying process. You use their simple tools to search inventory for the vehicle that you want to buy. They give you a good, fair price. You complete the purchase and they will deliver your new car, truck or SUV to your home.
They will take care of your trade-in as well. Their team will get multiple bids from wholesalers so that you get the maximum possible value. You don't have to worry about the part of the "cash flow shell game" where the dealer low balls your trade-in.
The service costs $395 but there is no charge until you complete the purchase. When using BuySide Auto, you won't get the absolute rock bottom price that you could get by being a tough negotiator. However, their pricing averages over $3,000 below MSRP. Their service is designed for people that want to get a good deal but don't want to deal with all of the negotiating games.
What I like most about BuySide Auto is that their concierge team ensures that you don't get marked up on the finance or lease rates. We are always emphasizing that getting a low price doesn't mean that you got a good deal. You have to take everything into account. With BuySide Auto, you can check another item off the list of things that you don't have to worry about.
When you use this concierge service, you will have an expert guiding you through the entire transaction. The guidance you receive will make it seem like you buy cars every day of the week, because that is exactly what they do!
Key features of BuySide Auto:
Search inventory and find the vehicle you want to purchase
Get your guaranteed price up front
Get maximum value for your trade-in
Avoid ridiculous finance or lease rate markup
$395 concierge fee isn't paid until you schedule delivery
Click Here to Buy a Car Using BuySide Auto
---
Your Next Step
Now that you have your free new car price quotes from the above sites, which one had the cheapest price? We never know in advance, it's different every time. That is why we at CarBuyingTips.com tell you that you need to check all the online sites to get a consensus of what you should be paying. Don't forget to use all of our other tips to help you negotiate the best overall deal. As you'll learn, there is more to it than getting the lowest price.
Click Here To Get Started: How To Buy A New Car & Avoid Scams >