Lexus and Toyota Owners Complain of Long Delays for Free Cracked Dashboard Repair

By Jeff Ostroff, Consumer Advocate, Editor-In-Chief
Published October 15, 2015
Many owners have spent months on waiting lists, with repair date estimates deep into 2016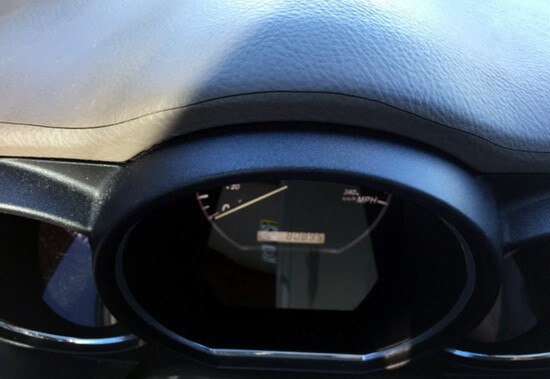 Ever since we started reporting our updates of the Lexus and Toyota free cracked dashboard repair issues, we have received numerous complaints from owners of these vehicles, waiting for word of when their dashboards are going to be replaced. They are growing impatient, wondering when they will ever get their car repaired.
By now most owners of Toyota and Lexus cars built from 2003-2011 are now suffering with a melted, sticky or cracked dashboard. Other owners have received a letter from, and are now aware that Toyota and Lexus have both given us owners a free warranty enhancement covering the replacement of our dashboards with a new one until 2017 if they should fail, at their expense.
Waiting for the cracked dashboard repairs is the hardest part
But the delays involved are testing the patience of these owners, many of whom feel like a carrot is being dangled in front of them, with estimated repair dates constantly shifting out in time. The reason for this is due to the confusion arising out of the initial warranty enhancement letters that Toyota and Lexus mailed out last December, telling owners the free dashboard repairs would start by May, 2015.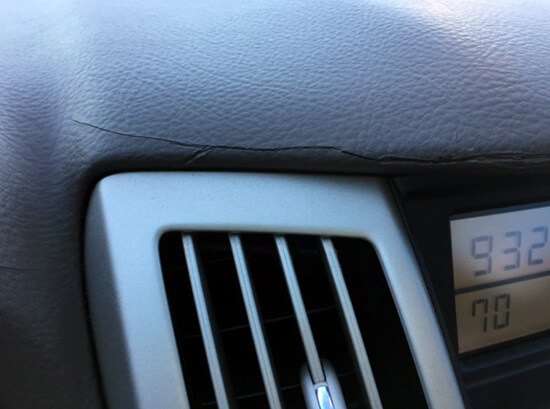 But then May and June and July rolled around, and many Lexus owners still had not even received an appointment date for their repair, and so here in late October they are getting anxious. See our related articles list below. We had previously posted over the summer a few blog posts about this, with warnings about not waiting for Lexus corporate to call you in, and we gave tips back in June on how to get on your local Lexus or Toyota dealer's will call list as soon as you can.
Our Previous Articles on the cracked dashboard issue:
Those who heeded our advice in June got served early when the will call lists were shorter, and according to the model pecking order, but the important strategy here is to make sure you were on a list somewhere, and early. If you are not currently on any repair shop will call list, get yourself on one now, time is of the essence.
If you know a Lexus or Toyota owner, you need to share this article with them and be their hero, as they may be unaware of the fact that they are likely eligible for a brand new free $2,400 dashboard replacement due to manufacturing defects with their supplier. The dealer may also give them a loaner car for the day while their vehicle is being repaired.
Why are the free dashboard replacement repairs taking so long?
One reason is the lack of urgency, as this is not a NHTSA safety recall like many owners erroneously think, but rather it is just a serious cosmetic issue, and the manufacturer wants to cover the repairs for free as a customer satisfaction initiative. Let us examine the logistics here and see why this process is taking so long for many vehicle owners.
Some Lexus dealers are receiving only 1 new dashboard per week
As you can imagine with approximately 1.2 million vehicles affected by this part defect, the dealers have their hands full trying to get them all replaced, especially with the biggest concentration here in the Southeast United States, with Florida and Texas being major concentrations of population and Lexus owners. This higher concentration of failures is due to the high heat and humidity in this region reporting the most failures.
Some dealers can only get a couple of dashboards in each week, so it creates a long slow moving queue of owners waiting for this 5 hour repair. The process is moving slowly but surely.
Long wait times reported in Texas and Oklahoma
One of our visitors here on CarBuyingTips.com named Lisa Adkins from Texas told us she has been on the waiting list at her local Lexus dealer in Plano, Texas for her 2005 Lexus RX330 since June 2015. The photos in this article are of her cracked dashboard.
The dealer initially quoted her a 4-6 week wait, and they gave her the same quote every month thereafter that she called for an update, they extended that time estimate out further each time. Lisa finally called the other day, 4 months after getting on the will call list and learned she is number 176 on the list! She could end up spending a year or longer on the list of owners waiting for her free repair.
Her local dealer in Plano, TX was only servicing owner number 54 on the list as of Tuesday this week. This dealership receives only 4 new dashboards per week, so using your third grade physics with calculus rate modeling formulas it means at this rate Lisa should receive her new dash in about 30 weeks from now hopefully by next summer, 2016.
Now that's a wakeup call for you, most of you will be waiting a long time to have your car interior looking brand new again. Here's what she found after calling around her region to see what dealership repair shops would likely repair her dash the quickest:
Sampling of some Texas area dealers and their estimated backlogs:
Plano, TX, 4 dashboard units per week, 30 week backlog
Austin, TX: 4 dashboard units per week, no disclosure of estimated wait times given
Grapevine, TX: 1 dashboard per week, 50 week backlog
Oklahoma City, OK: 1 dashboard per week, backlog is until June, 2016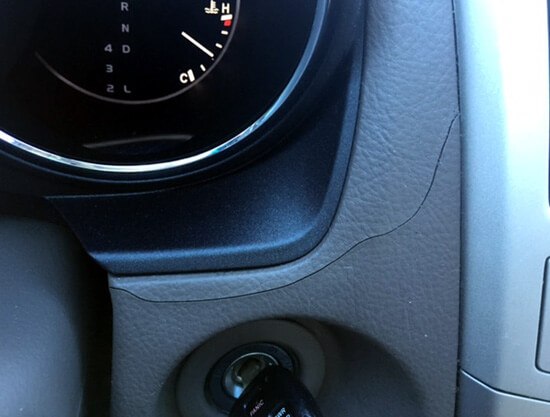 With the inventory of these new dashboards in tight supply, this trickle is the gating item right now for most owners waiting to get their cars repaired. All you can do at this point is to wait and be patient, but rest assured that they will get to you in order and your interior will look good as new once again.
Please let us know what you are seeing out there with your dashboard issues.

About The Author: Jeff Ostroff
A lifelong consumer advocate with over 20 years of unparalleled expertise, Jeff is the Founder, CEO and Editor-In-Chief of CarBuyingTips.com. As chief consumer advocate, he oversees a team of experts who cover all aspects of buying and selling new and used cars including leasing and financing.
For decades, Jeff has been the recognized authority on vehicle purchasing, sought out often by the media for his decades of experience and commentary, for live call-in business radio talk shows and is cited often by the press for his expertise in savvy car shopping methods and preventing consumer scams and online fraud. Jeff has been quoted in: CNN, MSNBC, Forbes, New York Times, Consumer Reports, Wall Street Journal and many more.
Jeff also has extensive experience and expertise in new car brokering and selling used cars for clients on eBay and Craigslist. Connect with Jeff via Email or on Twitter.