Lexus to Pay for Cracked Dashboard Repairs

By Jeff Ostroff, Consumer Advocate, Editor-In-Chief
Published February 22, 2015
Did your dashboard crack in your Lexus vehicle?
You might be eligible for Lexus to cover this approximate $800 repair at no charge to you thanks to a new "Warranty Enhancement Notification" letter that Lexus has been busy sending out to many of us Lexus owners for the last few months.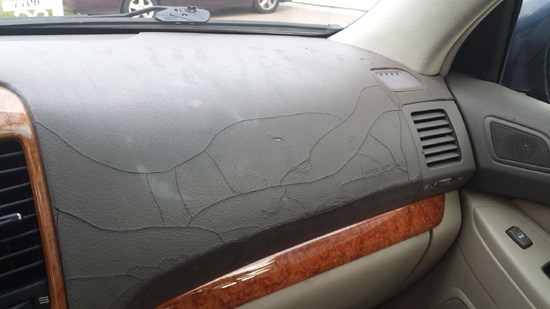 List of models Lexus is covering under this warranty enhancement
Lexus is paying to have your dashboard replaced and reimbursing you if you already paid for the repair in the past (hopefully you kept all your paperwork and receipts). Now that is an early Christmas present for many of us. Eligible models under this warranty enhancement are:
2007-2008 ES 350
2003-2008 GX 470
2004-2006 RX 330
2007-2009 RX 350
2005-2008 RX 400h
History behind this dashboard cracking failure
We bought a 2004 Lexus GX470 SUV back in June 18, 2004, and all was well until around the time the warranty expired, and suddenly we started to see creeping crack lines starting to appear all over the dashboard. The cracks initially appeared where there is no apparent direct sunlight like you would expect to see on the top of the dash.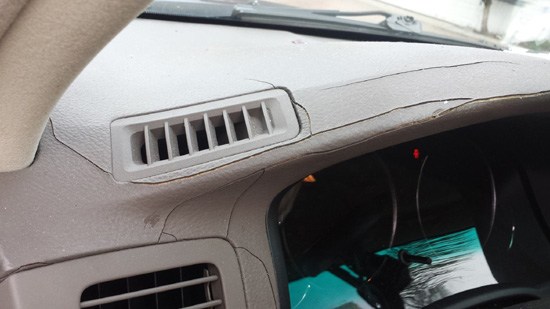 See photos from our GX470. The top of our dash is actually mostly intact. Go figure on that one, I'm still scratching my head. It may also be related heat and humidity stresses on a tight dash panel being screwed in all over the perimeter. You would think if anything, here in the hot humid Florida weather that the cracks would develop on the top of the dash, instead of the front and underneath in obscure nooks and crannies around the instrument cluster. But no, the top of our dash looks brand new.
At the time that we started to see these cracks develop I logged onto the Club Lexus Forums to see if anyone might have an answer for my dilemma, and discovered several other Lexus owners complaining of the same thing, but no answer. I knew it wasn't just me, or anything I could have done to cause this cosmetic nightmare. This was truly a conundrum that we could not figure out. I also drive a 1998 Lexus SC300 that is 17 years old now and the dashboard in that car is perfect. My 17 year old leather seats are cracking, but the dash has outlasted my GX470 dash by 13 years.
I remember being pretty miffed at the time, thinking this will kill my resale value, it's out of warranty now and we are all out of luck. I was somewhat bitter; I knew there had to be a manufacturing flaw of some sort, but I had no recourse. So we have been driving the last 7 years with our car's dash cracking all over.
Now earlier this year out of the blue, Lexus sends us letters telling us that since they are dedicated to providing vehicles of outstanding quality and value, and to ensure customer satisfaction, they are enhancing our standard warranty to cover the dashboard instrument panel until May 31, 2017.

This is like winning the lotto, many of us Lexus owners are now ecstatic over this great news and we are all eagerly waiting in anticipation to have our cars restored back to the glory days.
This extension of the warranty is regardless of the mileage on your car, or the first use of the vehicle. Their notification letter displays your VIN# and also the in-service date, which is the date you bought the car brand new. Lexus states that the repairs must be made at an authorized Lexus dealer and you only get one free replacement under this Warranty Enhancement Program.
How to get your cracked dashboard replaced by Lexus
In the letter, Lexus says to do nothing for the time being. They are apparently making more parts and trying to get them into dealers for the repair. They will send out notification letters to all of us when the parts are in house and they are ready for us to bring in our vehicle for dash replacement, which they predict will happen by this coming spring.
If you already paid for the repair
What if you had already paid out of pocket for the repair? Well, you are in luck, because obviously you do not have to wait for the part to come in like the rest of us. Just mail a photocopy of your repair invoice, the proof of payment and proof of your ownership of the vehicle to:
Lexus, A Division of Toyota Motor Sales, U.S.A., Inc.
Lexus Customer Assistance, L201
19001 South Western Avenue
Torrance, CA 90509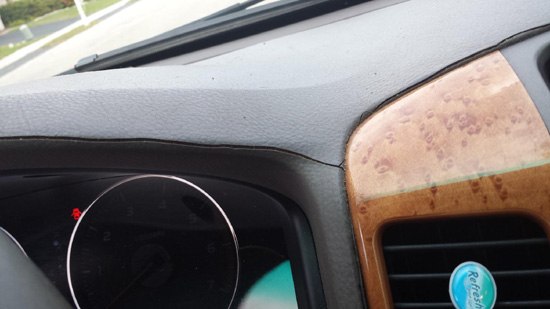 What if your dashboard is not cracked right now?
Trust me, it will some day. If your dash somehow did not crack, you are one of the lucky ones. But, the warranty enhancement still applies to you! Your dash still may crack next year or the year after, and you could still be covered for the repair when it happens.
The primary part of this warranty enhancement covers all eligible vehicles up to the expiration date of May 31, 2017. A secondary part of the enhancement covers vehicles for 10 years after the first service date, so if your car is a 2009, you will be covered until 2019. Remember, this whole warranty enhancement only covers the dashboard and nothing else on your vehicle.
Why is Lexus doing this? Is this a recall?
This is not a recall, it is a cosmetic issue that Lexus has become aware of. Some people actually reported that their dashboard melted in the heat and humidity. Other drivers reported their dash becoming sticky. My guess is with enough complaints about it Lexus decided to man up and do the honorable thing. This is why we still love their cars.
This extended warranty is transferable if you sell your Lexus
In the letter they state that the Warranty Enhancement coverage is fully transferable to the next owner of your car, for the same time limits. So if you sell your used Lexus to another person, and they then see cracks develop in their dashboard, they will be covered for the repair.
Be sure to let other Lexus owners know about this. If you have any questions or concerns for them, call the Lexus Customer Assistance Center at 1-800-255-3987 Monday through Friday 8:00 AM to 6:00 PM or Saturday 7:00 AM to 4:00 PM.
Hopefully we will see you with a new dashboard in April.

About The Author: Jeff Ostroff
A lifelong consumer advocate with over 20 years of unparalleled expertise, Jeff is the Founder, CEO and Editor-In-Chief of CarBuyingTips.com. As chief consumer advocate, he oversees a team of experts who cover all aspects of buying and selling new and used cars including leasing and financing.
For decades, Jeff has been the recognized authority on vehicle purchasing, sought out often by the media for his decades of experience and commentary, for live call-in business radio talk shows and is cited often by the press for his expertise in savvy car shopping methods and preventing consumer scams and online fraud. Jeff has been quoted in: CNN, MSNBC, Forbes, New York Times, Consumer Reports, Wall Street Journal and many more.
Jeff also has extensive experience and expertise in new car brokering and selling used cars for clients on eBay and Craigslist. Connect with Jeff via Email or on Twitter.