Top Reasons to Buy a Car Using the Internet

By Lyle Romer, Consumer Advocate
Published November 17, 2015
Even though the internet has infiltrated almost every aspect of modern life, there are still people that question using the internet to buy a car. They think that since you can't actually buy a car online (unless you are buying a Tesla), that you might as well just head over to the local dealership.
We will explain the top reasons to avoid that temptation and follow the advice we have been giving out since 1999.
Harness the Power of the Internet
The strength of the internet is that it connects you to billions of resources from one device. Making the contacts that would have taken your grandparents days worth of phone calls and writing letters, only takes you a few seconds.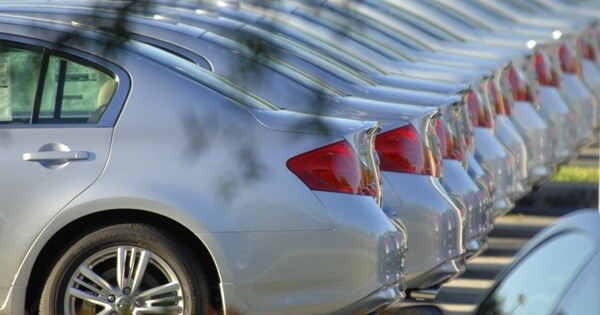 When it comes to car shopping, this power can save you a lot of time and a ton of money. You will be able to shop multiple dealerships without leaving the house. We call this the power of the mouse. While your final negotiation will most likely happen face to face, you can clear away a lot of the fog without wasting time. You'll be able to eliminate some dealers and determine which ones want to make a deal with you with a few emails.
Avoid the Shark Tank
If you have a great business plan and want Mark Cuban to invest then you want to enter the Shark Tank. When you are buying a car, you want to avoid it. There is nothing worse than when you walk onto a lot and a salesman pounces on you like a hungry lion that finally found a meal. I understand that they are there to make sales and make a living but I'd like a little space to look around and think about what I want before being in the middle of a feeding frenzy.
If you begin your shopping online, you don't have to experience that negative part of the car buying process. By the time you are going to take a trip to the lot, you will have an appointment and a contact person to meet with. Even though this may not seem like a big deal, it will greatly enhance your total experience.
Tons of Available Data
We think one of the greatest developments that help with car shopping is the amount of data available online. You can use TrueCar and actually see what others in your area are paying for a particular model. Packages available from FightingChance will show you the invoice price of the base model and every single option as well as alert you to all hidden incentives.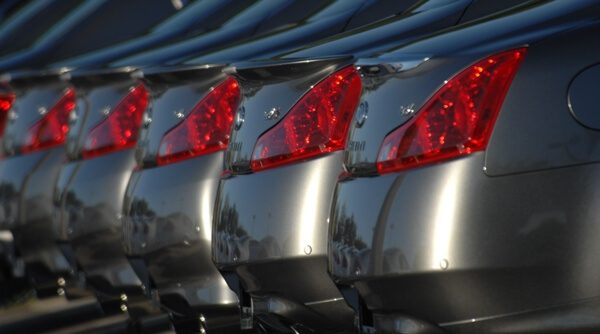 By taking your time upfront, you can use all of this data to create a fair offer. In our full buying guide, we have a whole page that explains how to formulate your offer.
Time to do Homework
Instead of wasting a lot of time going from dealership to dealership you can spend your time more wisely. By taking advantage of available resources, you will be able to more easily research available options as well as read opinions on which ones are worthwhile. You will also be able to access reliability and safety information from the government, insurance industry and other sources.
You will also have time to research financing options like we talk about in our chapter on car financing. Instead of being attacked with high pressure tactics in the Finance and Insurance (F&I) office, you will be able to research how much you can save by financing with a third party like LightStream.
The time you spend in the F&I office should be focused on the paperwork you need to sign. You don't want to be distracted by all of the extras and add ons that they are trying to sell you.
Before you go to the dealership, your time will be well spent looking into extended warranties. Dealers make a lot of money selling third party extended warranty policies. By researching in advance you will be prepared to respond to the barrage of papers they throw at you. They are just trying to confuse you so you will buy their policy. Take your time and determine if you need an extended warranty. If you do, you can have quotes in hand from third parties like CARCHEX so you'll see how much you can save versus what the dealer is trying to sell you.
Other Benefits of Internet Car Shopping
When you make contact through the sites we talk about you will usually be dealing with an internet sales manager. They will typically be more experienced than your typical lot salesperson and will be more used to dealing with educated buyers. Dealing with them will normally be a more pleasant experience.
There is no reason not to use the internet to your advantage when buying a car. We've discussed many of the benefits here and there really isn't any downside. When you are ready to start shopping, read our new car buying guide to be as educated and prepared as you can be. If you follow our advice, you will get a great deal!

About The Author: Lyle Romer is a consumer advocate, Founding Contributor and Vice President of CarBuyingTips.com. A 20 years veteran of the auto industry with a high level of expertise, Lyle has been researching all aspects of the automotive sales industry.
Lyle's expertise and research played a vital role during the creation of CarBuyingTips.com in 1999 after years of industry research. He carefully observed every aspect of his own car buying experience as the internet began to take a foothold in the process. He also designed the site to make sure that consumers had easy access to the best consumer advocate education.
Lyle has been an auto industry insider since 1999. He also has worked with other automotive websites to help improve their offerings based upon feedback from CarBuyingTips.com users. He covers important industry events and gathers off the record sources while attending industry conventions.
Connect with the author via: Email