Lyle Romer
Consumer Advocate, Senior Editor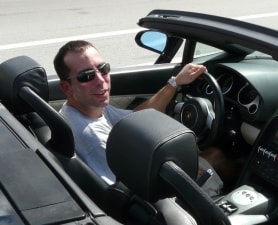 Lyle is a consumer advocate, Founding Contributor and Vice President of CarBuyingTips.com. For over 20 years, he's been researching all aspects of the automotive sales industry.
Lyle worked with Jeff Ostroff to create content for CarBuyingTips.com beginning in 1999 after years of industry research. He carefully observed every aspect of his own car buying experience as the internet began to take a foothold in the process. He designed the site to make sure that consumers had easy access to information.
Lyle has been an auto industry insider since 1999. He also has worked with other automotive websites to help improve their offerings based upon feedback from CarBuyingTips.com users. He covers important industry events and gathers off the record sources while attending industry conventions.
As a car enthusiast, Lyle enjoys getting industry secrets distributed to the public. He feels that powerful information will allow more people to be able to afford and drive their dream car.
Connect with the author via: Email