Jeep Grand Cherokee that killed Star Trek star Anton Yelchin part of active Chrysler Recall

By Jeff Ostroff, Consumer Advocate, Editor-In-Chief
Published June 21, 2016
Chrysler already recalled this and other models in April 2016 due to ergonomic gear shifter issues.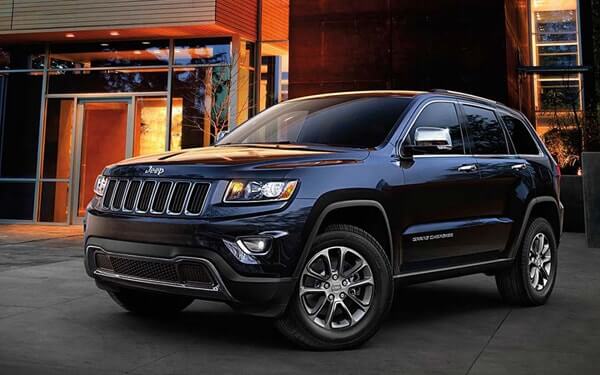 By now, you probably heard about the tragic death this past weekend of Anton Yelchin, the 27 year old Russian television and movie star who is best known for his role in the 2009 movie reboot of "Star Trek" where he portrayed a young 17-year old Ensign Pavel Chekov. Sadly, Yelchin's 2015 Jeep Grand Cherokee rolled down his driveway with him presumably standing behind it, and his Jeep pinned him against a brick post on the edge of his security gate, crushing and killing him, also leaving noticeable damage to the gate. Yelchin had reprised his role of Chekov in "Star Trek Into Darkness" (2013) and "Star Trek Beyond" (2016).
About Chrysler's recall of Yelchin's Jeep Grand Cherokee and other vehicles
Yelchin's unfortunate accident brought to light recent news about Chrysler. On April 25, 2016 Fiat Chrysler (FCA) initiated a recall with NHTSA, (National Highway Traffic Safety Administration) for the 2015 Jeep Grand Cherokee and other Chrysler models. According to Chrysler, "affected vehicles equipped with an eight-speed automatic transmission and a monostable gear selector may not adequately warn the driver when driver's door is opened and the vehicle is not in PARK, allowing them to exit the vehicle while the vehicle is still in gear."
In other words, the ergonomic design of their monostable gear shifter can cause confusion with people not really being able to tell if the vehicle has left the park position and maybe it is sitting in reverse or neutral. According to Chrysler's recall notice, "Drivers thinking that their vehicle's transmission is in the PARK position may be struck by the vehicle and injured if they attempt to get out of the vehicle while the engine is running and the parking brake is not engaged.
If you own one of these vehicles you may inadvertently fail to fully engage into the "PARK" position before exiting the vehicle. This happens because the monostable electronic shift lever does not move back and forth like a conventional gear shifter. This shift lever is spring loaded and returns to the same center position like a joystick, always returning to the center position after your gear is selected. That appears to be exactly what happened to Anton Yelchin last weekend. Also, he has a steep driveway leading back down to his security gate.
Other accidents involving this recall
I would strongly urge you to visit the NHTSA campaign page for this recall. If you look at NHTSA's Office of Defects Investigation (ODI) document under the above link, you'll see their investigation summary says that there were 14 complaints alleging incidents of rollaway after owners shifted to Park in Model Year 2014 and 2015 Jeep Grand Cherokees vehicles.
Additionally, through further investigation, they identified 306 incidents of vehicle rollaway following intended shifts to Park in the 2014-2015 Grand Cherokee, resulting in 117 alleged crashes. According to NHTSA, "Twenty-eight of the crashes reportedly caused injuries, including 3 with a fractured pelvis and 4 others requiring some degree of hospitalization (a ruptured bladder, fractured kneecap, broken ribs, damaged to right leg)." Other injuries include reports of a broken nose, facial lacerations requiring stitches, sprained knees, severe bruising, and trauma to legs, so this is some pretty serious fallout here, and if you are a Chrysler owner you should sit up and pay attention.
Other Chrysler Models affected by this recall
Chrysler's recall affects 811,586 vehicles with the monostable electronic transmission gear shifter:
2012-2014 Dodge Charger
2012-2014 Chrysler 300
2014-2015 Jeep Grand Cherokee
There may be other models, so it is best to call your dealer and give them your VIN to confirm if your car is part of the recall.
What to do if your vehicle is part of the recall
Chrysler wants to add a software fix that will likely sound an audible alarm if you try to get out of the car with the engine running and it's not in "park". Also, they no longer use that shifter in the newer Chrysler designs. You should familiarize yourself with all the details. Also make sure to read all the PDF documents and letters and technical briefs from FCA posted on the NHTSA link we provided above to the recall. They even have a copy of the owner's letter that they mailed out in May in case you did not get one.
If you own any of the Chrysler models mentioned above, you should have received a letter from them already, or you may contact Chrysler customer service at 1-800-853-1403. Chrysler's number for this recall is S27.
CarBuyingTips.com Advice for Chrysler owners until your vehicle is repaired under the recall
You should always perform a careful visual check that your vehicle is in "PARK" gear by looking for the "P" in the Electronic Vehicle Information Center (EVIC) or on the shift lever knob
Always apply your parking brake when getting out of the car to prevent rolling
My advice to you is to be careful walking around your car, even with the engine off unless it is on a perfectly flat surface where it cannot roll back on you
Don't park on any inclines until your vehicle has been repaired by Chrysler
What to do once you get your recall letter from Chrysler
Call your dealer immediately and get on the waiting list. If they don't have a list started yet, then keep calling and get your name on it first. You don't want to be 50th down the list waiting for months to get your car repaired.
I have to warn you sternly here on this one, learn from all our fellow Lexus owners after they had a free repair of all our dashboards that cracked, and people who were late in the game getting on the repair queue at their local dealers are finding themselves a year out and still waiting.
Read my previous blog on the subject of problems with waiting lists for repairs at Lexus car dealers: Lexus and Toyota Owners Complain of Long Delays for Free Cracked Dashboard Repair.
One other point for you to consider here is you may not be able to sell your car on eBay if there is an active recall on it. Their system can suspend your auction until you prove that you got the required repairs completed under the recall notice. This happened to me when I tried to sell a baby stroller on eBay, and my listing was flagged and suspended while they demanded proof. But I had my proof of the repair, so they re-enabled my auction listing.
Please let us know what you find with your Chrysler dealer. How long is your wait going to be? Let us know in the comments below.

About The Author: Jeff Ostroff
A lifelong consumer advocate with over 20 years of unparalleled expertise, Jeff is the Founder, CEO and Editor-In-Chief of CarBuyingTips.com. As chief consumer advocate, he oversees a team of experts who cover all aspects of buying and selling new and used cars including leasing and financing.
For decades, Jeff has been the recognized authority on vehicle purchasing, sought out often by the media for his decades of experience and commentary, for live call-in business radio talk shows and is cited often by the press for his expertise in savvy car shopping methods and preventing consumer scams and online fraud. Jeff has been quoted in: CNN, MSNBC, Forbes, New York Times, Consumer Reports, Wall Street Journal and many more.
Jeff also has extensive experience and expertise in new car brokering and selling used cars for clients on eBay and Craigslist. Connect with Jeff via Email or on Twitter.