Does Nissan Have a Melting Dashboard Problem?

By Lyle Romer, Consumer Advocate
Published February 11, 2016
You have probably seen Jeff Ostroff's extensive reporting on Lexus and Toyota cracked dashboards. After discovering the defect Lexus and Toyota extended a special warranty to owners experiencing the issue to replace the dashboards for free. It has been a very long wait for many people but they are taking care of it, slowly but surely.
We recently received a picture that indicates Nissan may have a similar material defect problem. The photo below shows a 2009 Nissan Altima. The dashboard looks like somebody hit it with a blowtorch!

While this car is in Florida, the sun shouldn't do this after 20 years, let alone seven. I had a 1997 Mustang that spent at least 8 years parked outside and the dashboard looked the same when I sold it as it did when I bought it new. It was exposed to the same elements as this Altima. If a mid level Ford car doesn't have any problem with the climate, a Nissan shouldn't either.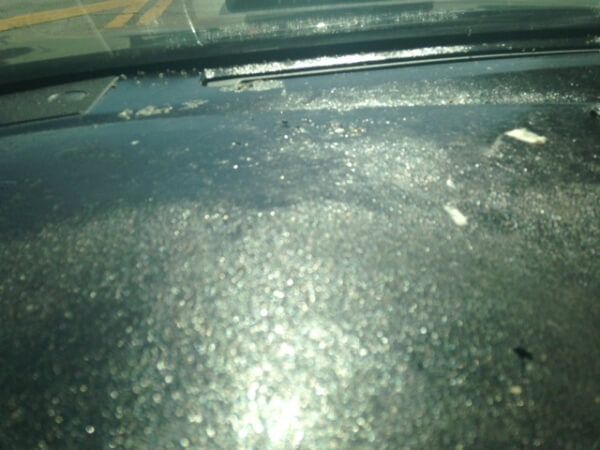 We want to find out if this is a rare problem and the owner of this vehicle was just unlucky or if there is a problem with the materials used in the manufacturing process. If you own a 2006 or newer Nissan and have seen evidence of a similar problem please let us know in the comments below or email us. Once you let us know you have seen a similar issue, we will contact you to get pictures. If we find a large number of people having similar issues, we will contact Nissan.

About The Author: Lyle Romer is a consumer advocate, Founding Contributor and Vice President of CarBuyingTips.com. A 20 years veteran of the auto industry with a high level of expertise, Lyle has been researching all aspects of the automotive sales industry.
Lyle's expertise and research played a vital role during the creation of CarBuyingTips.com in 1999 after years of industry research. He carefully observed every aspect of his own car buying experience as the internet began to take a foothold in the process. He also designed the site to make sure that consumers had easy access to the best consumer advocate education.
Lyle has been an auto industry insider since 1999. He also has worked with other automotive websites to help improve their offerings based upon feedback from CarBuyingTips.com users. He covers important industry events and gathers off the record sources while attending industry conventions.
Connect with the author via: Email