The Myth of "End of Month" Car Buying

By Lyle Romer, Consumer Advocate
Published April 11, 2016
Everybody has been conditioned to think that the time to get the best deal on a car is the end of the month. They are led to believe that the dealerships are so desperate to meet their sales goals that they will practically give cars away. For the most part, this frenzy is created by slick marketing.
While data shows that people tend to get the best prices at the end of the month, that does not mean that people are getting the best deals. There is a big difference between the two and you must understand that in order to actually get a good deal on a new car.
As we have detailed in some of our other articles there are factors that motivate dealers to move cars. However, they don't have anything to do with a particular day of the month. They are motivated to move stale inventory at any time and they are motivated to move prior model year leftovers when the new model year vehicles start arriving.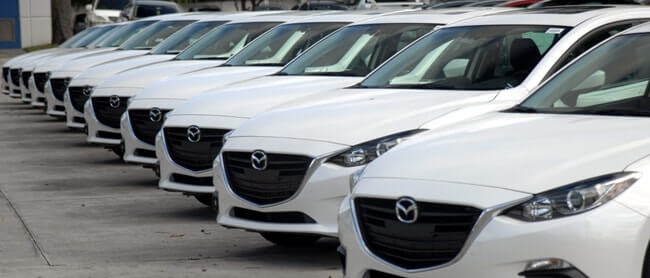 The Salesman Tally Board
Of course, anybody that has been in a car dealership in the last few decades has seen the white board with all of the sales people's names on it and a tally of their sales for the month. Part of the reason for this board is to subconsciously convince you that a sales frenzy is going on so that you will get into a buying state of mind.
It is likely that the sales staff gets incentives and awards for meeting monthly goals or making the most sales in a month. The fact that it is based on a monthly calendar doesn't really have anything to do with some great need that the dealer has to make a certain number of sales before the month ends.
There has to be some time period to measure sales performance over and using a month makes more sense than coming up with something else. The salesman might be extra motivated to get more sales in before the month ends but that doesn't mean he has the power to make unbelievable deals.
End of Month Sales
To further the myth that the dealerships are giving away the farm at the end of the month, they will run various ad campaigns around it. They will say "all cars must go" or some similar marketing slogan. They will have some incredible looking teaser prices or monthly payments in the ads.
These ad campaigns are designed to motivate you to go to the dealership. They are not running the ads because they have to sell a certain number of vehicles in the next 3 days to avoid going bankrupt. That is what they want you to believe.

A Motivated Sales Force Doesn't Mean Great Deals
When a salesperson is motivated to make sales, that doesn't mean you are going to be guaranteed to get a good deal. What it means is that the salesperson is motivated to use all of the tricky sales tactics in their arsenal to close the sale.
They will use the "end of month" myth to cause you to let your guard down when they present you with a price that seems too good to be true. Since you have been conditioned to think you are going to get an incredible deal because the dealership is going to vanish if they don't make a ton of last minute sales, they are preparing to rip you off by playing the cash flow shell game. They will low ball your trade-in or sneak in a high interest rate loan and hide it by giving you a long loan to lower the monthly payments.
Dealerships Want to Sell Cars Every Day
A car dealership exists for the purpose of selling cars. It doesn't matter if a sale closes on Thursday the 14th or Saturday the 30th. Whenever you walk through the front door, they are motivated to make a sale.
You will be able to get a great deal because you have educated yourself by reading our new car buying guide and following all of our negotiating tips not because it happens to be the end of the month. As an educated consumer you will negotiate the best possible deal no matter what day you decide to buy.
You won't ever just walk into a random dealership unprepared and end up negotiating on their terms. You will learn how important it is to have dealerships compete against each other for your business. You will learn to use free information available from TrueCar to see what others in your area are paying and to get a guaranteed price certificate as a starting point. We will also direct you to other high quality, free to use sites like CarClearanceDeals and Edmunds to bring more dealerships into the mix.
Advantages of Shopping Earlier in the Month
Since we have busted the myth that you will get a better deal at the end of the month, there are some benefits to shopping earlier in the month. The dealership will likely be less crowded (especially on weekdays) so you don't have to feel like you have no space to yourself.
Due to the smaller crowds, the salesmen aren't constantly jumping from customer to customer trying to make deals happen. He will spend more time with you going over the features of the models you are interested in. You will also have time for a longer, more relaxing test drive.
Ironically, contrary to the myth, you can negotiate a better deal earlier in the month when it is less crowded. Since you are going in as an educated negotiator, you want to make sure they are as motivated as possible to make a deal with you. When the dealership is crowed, there is going to be another customer waiting or walking in the door that will be a much easier sale than you.
You don't want the salesman to be able to "walk away" from the negotiation. It is much better for you if you are his only potential sale in the next couple of hours. Instead of waiting for the end of the month marketing frenzy, have a better, more fruitful shopping experience earlier in the month.

About The Author: Lyle Romer is a consumer advocate, Founding Contributor and Vice President of CarBuyingTips.com. A 20 years veteran of the auto industry with a high level of expertise, Lyle has been researching all aspects of the automotive sales industry.
Lyle's expertise and research played a vital role during the creation of CarBuyingTips.com in 1999 after years of industry research. He carefully observed every aspect of his own car buying experience as the internet began to take a foothold in the process. He also designed the site to make sure that consumers had easy access to the best consumer advocate education.
Lyle has been an auto industry insider since 1999. He also has worked with other automotive websites to help improve their offerings based upon feedback from CarBuyingTips.com users. He covers important industry events and gathers off the record sources while attending industry conventions.
Connect with the author via: Email