Why Some Accidents Don't Appear in a Vehicle History Report

By Lyle Romer, Consumer Advocate
Published October 6, 2015
All major providers of vehicle history reports include "reported accidents" in the report. They are telling the truth but you have to pay careful attention to the word "reported." An accident may not be reported or the timing of the report keeps you from seeing it when you are evaluating a used car. No vehicle history report provider can guarantee that every accident ends up in the report. Let's take a look at some reasons that an accident might not show up in a report.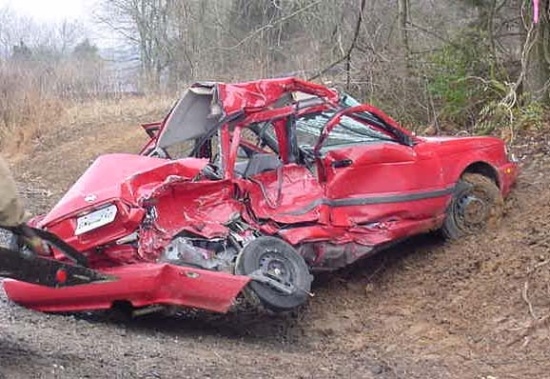 Police Weren't Called
Probably the most common reason that an accident doesn't appear in a vehicle history report is that the police weren't called. Sometimes people will have a minor fender bender or parking lot accident and decide that they don't want the hassle of police involvement. Many times people will feel that if the damage isn't too bad and nobody is injured, they can just handle things privately and not deal with the potential of being issued a traffic ticket.
No Insurance Used
Aside from getting police reports from state and local governments, providers get accident data from insurance companies. If the repair cost is likely to be less than the deductible or barely above it, people may not want to get the insurance company involved. Everybody knows that if you make an accident claim, your rates will go up (unless you have one of the policies that forgives an accident). Due to this fact, there is motivation to handle lower cost repairs privately.
In a multi-car accident, there is a risk of trusting the other person. If I was involved in an incident with another car, I would insist on filing a police report and exchange insurance information. You can still agree to handle payment for repairs without insurance but at least you'll have a backup plan.
Uninsured Motorists
There are plenty of people (more than we like to think about) driving around without insurance. If they have an accident, they will do everything they can to keep the police from getting involved. In most states, it is illegal to drive without insurance. If they manage to convince the other party not to call the police and they pay for all of the damages, nothing will get reported by law enforcement or any insurance company.
Most Likely Scenario for Unreported Accident
Probably the most likely scenario where an accident occurs but the police aren't called and there is no insurance claim made is an accident that involves the driver hitting an object. Maybe they didn't notice the lawnmower in the driveway or hit a concrete pole in a parking lot. If repairing the damage is barely over the deductible, it will make sense to just pay for the repair out of pocket and avoid having insurance rates go up.
Bad Luck on Timing of Accident Reporting
Sometimes, bad luck gets in the way of being able to see an accident on the vehicle history that you are looking at. If a car is in an accident shortly before being put up for sale there is a good chance you won't see it reported in time. There is paperwork that needs to be done by the police department and insurance company and the report provider has to get the data downloaded into their database.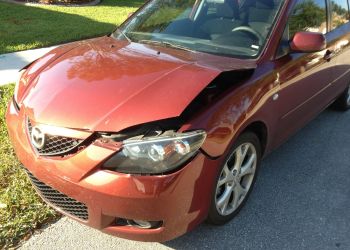 Unfortunately, it takes time for an accident report to work its way through the system. It might take a few weeks for an accident to show up on the vehicle history report. If you get unlucky, you might be shopping for the car at just the wrong time.
Be Aware of an Outdated Vehicle History Report
Be careful when a seller shows you a printed copy of the report. They can print it out before an accident report makes it on there. This issue can happen with a private seller or at a dealership. You should always get your own report package or insist the seller show you the current version on the internet.
Does this Mean a Vehicle History Report is a Waste?
This article might lead you to believe that I think that buying a vehicle history report is a waste of money. This can't be further from the truth. The reports still contain a lot of valuable information and will protect you in the event that there are issues with the title. I just don't want you to rely on them as your sole source of information to determine if the car has been in an accident. We recommend AutoCheck as the best value for a vehicle history report. They offer a very generous 25 report package.
Always Have a Mechanic Inspect the Car
The best way to tell if a car has been in an accident is to have a mechanic put it up on a lift and perform a thorough inspection. They are experts in spotting the telltale signs that repairs have been made. You are making a significant investment and should do whatever you can to protect yourself. If the seller (private party or dealer) won't let you have the car inspected before the purchase is finalized, I'd look at that as a red flag.

About The Author: Lyle Romer is a consumer advocate, Founding Contributor and Vice President of CarBuyingTips.com. A 20 years veteran of the auto industry with a high level of expertise, Lyle has been researching all aspects of the automotive sales industry.
Lyle's expertise and research played a vital role during the creation of CarBuyingTips.com in 1999 after years of industry research. He carefully observed every aspect of his own car buying experience as the internet began to take a foothold in the process. He also designed the site to make sure that consumers had easy access to the best consumer advocate education.
Lyle has been an auto industry insider since 1999. He also has worked with other automotive websites to help improve their offerings based upon feedback from CarBuyingTips.com users. He covers important industry events and gathers off the record sources while attending industry conventions.
Connect with the author via: Email