Ford September Auto Sales Up 23% - Best Since 2004
F-Series truck sales up 28%
Mustang sales up 199% - best since 2007
Ford Commercial vans up 86% - best since 1987
Ford Motor Company today announced their total sales increased 23% in September, with 221,599 vehicles sold. The street had been expecting about 21%, so this is a beat for Ford. This is Ford's best September since 2004.
The F-series trucks, the new Mustang and Commercial vans drove Ford sales
Ford stated that the F-Series sales of 69,651 trucks posted a 16 percent increase overall, with retail Ford retail dealership sales increasing 28 percent and their new EcoBoost engines are taking a strong foothold, making up 64% of F-150 retail sales last month. This should add to their earnings for the quarter.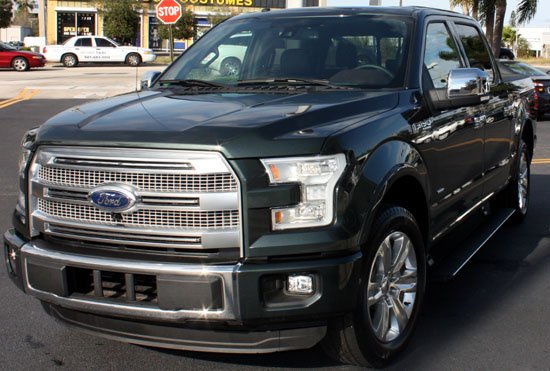 You can see why the F-150 trucks, for example, are enjoying a surge in sales. See our article titled Review: 2015 Ford F-150 Platinum 4x2 Supercrew with 3.5L EcoBoost and Aluminum Body.
Ford commercial van sales were up 86%, best since 1987
Ford had a very noticeable jump in their commercial van sales, which were up 86% with sales of 17,994 vehicles. The all new Transit which we were salivating over every time we drove by our local Ford dealer, and saw them lined up, had sales of 10,154 vehicles. They all must have been in my town, because we saw them everywhere on the road. This drove Ford to its best September for commercial van sales since 1987.
Ford SUV sales were strong too
Ford SUV sales had their best September since 2003. They had record September sales for Escape, up 31% to 28,473 sold. Sales of the Edge were 10,262 units, up 33% and the all new Ford Explorer SUV increased 38% to 19,005 vehicles sold.
Mustang had best September since 2007 - a 199% increase
The vehicle I was following the closest is the brand new re-designed 2015 Mustang, with an increase of September sales of 199% to 9,456 units sold. This was the best September since 2007 for Ford Mustang sales. Read our review titled: First 2015 Ford Mustangs Arrive at Dealer.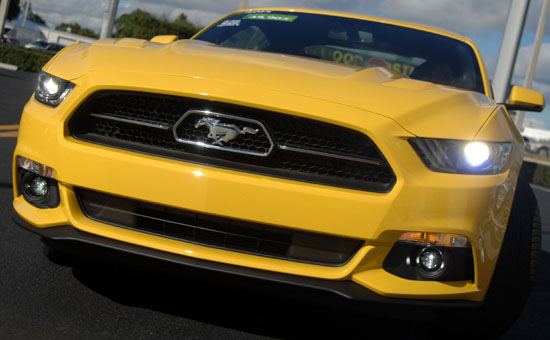 All the manufacturers are reporting a stellar September for auto sales and we have noticed that whenever gas prices drop, the sales of pickup trucks and SUVs move up.

About The Author: Jeff Ostroff is a consumer advocate, Founding Editor and CEO of CarBuyingTips.com overseeing a team of expert authors. For over 17 years, he's been the recognized authority on car buying, leasing, used cars and financing. He developed sophisticated spreadsheet tools to help consumers negotiate on a level playing field. He is a widely sought out guru, cited by the press for his expertise in savvy car buying and preventing consumer scams. Jeff has been quoted in CNN, Bloomberg, MSNBC, Wall street Journal, Consumer Reports, NY Times, Reader's Digest, and many live call in radio shows. He has covered the automotive space since 1997. Jeff also has extensive experience and expertise in selling used cars for clients on eBay and Craigslist. Connect with Jeff via Email, Twitter or on Google+.