Ford recalls nearly 140,000 Escape Vehicles
Ford announced through the National Highway Traffic Safety Administration (NHTSA) that it is recalling 139,917 model year 2013 Escape vehicles manufactured between October 5, 2011, through June 2, 2013 and equipped with 1.6L engines. This is filed under NHTSA Campaign Number 13V583. Surprisingly, this is the 6th recall on this 2013 Escape as tweeted by CNBC's Phil Lebeau, who himself is an Escape owner. Looks like Phil needs to get 2 of these cars, one for the repair shop and one for home.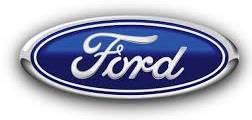 Oil leak can cause engine fires
According to a letter by Steve M. Kenner, Ford's Global Director of Automotive Safety, Some 2013 model year Ford Escape vehicles equipped with 1.6L engines may experience under hood fires due to overheating of the engine cylinder head leading to cracks, which in turn can cause oil leaks. Engine oil that comes into contact with a hot engine surface could potentially result in an engine compartment fire.
Ford says it is aware of a dozen known instances from the field here in the U.S. where fires have started and one case in Canada. Ford also stated that it still has continuing fallout stemming from a previous 2013 Escape recall last July, 2012 (NHTSA #12V336). That previous recall has created additional problems for Escape owners who are now reporting the smell of fuel fumes, because technicians installed fuel lines incorrectly, causing chafing of some lines.
This has got to be a nightmare for Ford. They are still reeling from several Escape recalls last year and now this one pops up.
Ford will let you know when they are ready to perform the recall
Ford will notify you. The dealers will modify the engine shielding, cooling and control systems free of charge. The work should begin by January 23, 2014. If you have questions call Ford at 1-866-436-7332. Their reference number for this recall is 13S12. You can also call the NHTSA Vehicle Safety Hotline at 1-888-327-4236 or go to www.safercar.gov and look it up under NHTSA Campaign Number 13V583.

About The Author: Jeff Ostroff is a consumer advocate, Founding Editor and CEO of CarBuyingTips.com overseeing a team of expert authors. For over 17 years, he's been the recognized authority on car buying, leasing, used cars and financing. He developed sophisticated spreadsheet tools to help consumers negotiate on a level playing field. He is a widely sought out guru, cited by the press for his expertise in savvy car buying and preventing consumer scams. Jeff has been quoted in CNN, Bloomberg, MSNBC, Wall street Journal, Consumer Reports, NY Times, Reader's Digest, and many live call in radio shows. He has covered the automotive space since 1997. Jeff also has extensive experience and expertise in selling used cars for clients on eBay and Craigslist. Connect with Jeff via Email, Twitter or on Google+.