Lamborghini Gives a First Look at the Huracán

By Jeff Ostroff, Consumer Advocate, Editor-In-Chief
Published January 7, 2014
A major milestone moment happened a few weeks ago that zoomed by virtually unnoticed by most people, and if you blinked you probably missed it too. The very last Lamborghini Gallardo model rolled off the production line in their factory in Sant'Agata Bolognese, drawing to a close a major 10 year era in their history. So what was so special about this vehicle and what is the importance of the end of this model?
Since Lamborghini was formed in 1963, they have only sold just over 30,000 cars worldwide. The Lamborghini name is so famous in the the automotive world, most people don't realize that up until 2003, there were typically only 250 units produced a year. That's a lot of fame for a small number of cars.
Enter the bull!
But then all that changed in 2003 at the Geneva Motor Show when they announced the V-10 powered Gallardo, and the rest was history. With a 493 hp engine and 376 lb·ft of torque, it was also supposed to be a... dare I say it: a poor man's alternative to their flagship V-12 powered Murciélago.
In the 10 years since then, they have produced 14,022 Gallardos, which is about half the sales of all the other Lamborghini models added together before this bull was sent charging out of the gate. The last of the approximate 4,000 Murciélago models was produced in 2010 and replaced in 2011 by the Aventador.
They tend to sell models in lifespans of 4,000 and Aventador has reached about half of it's allotment already. That model is sold out for 2014. I managed to see one in Delray Beach, Florida and a Spyder version in Miami's South beach last year.
The convertible version of the Gallardo was known as the Spyder and was introduced in 2005, 2 years after the coupe. The 530 horsepower Gallardo Superleggera was introduced a couple of years later in 2007.
The very last Gallardo was produced in November 2013, the week before Thanksgiving and was a red Gallardo LP 570-4 Spyder Performante. See the photo below.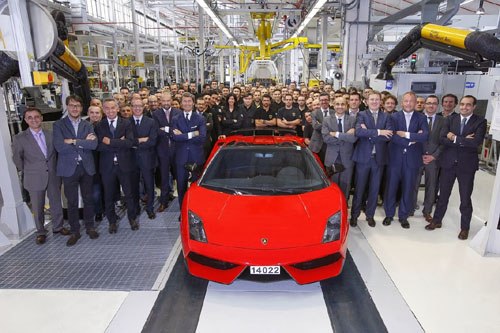 Enter the new bull: The Huracán
The folks at Lamborghini did not give us more than a few weeks to mourn the loss of Gallardo, before surprising us with an early Christmas gift a few weeks ago. They announced the new Lamborghini Huracán LP 610-4, a luxury sports car based on the similar 5.2 liter V10 engine tuned to a whopping 610 horsepower. This car will do 0-62 MPH in 3.2 seconds and has a top speed of 203 MPH.
This car is named after a famous Spanish fighting bull from 1879, which they claim he showed his "his unrelenting character and remaining defiant and invincible, thus entering into the legend of fighting bulls history."
They also released theses screen savers for us shown below, but not much more information. They are waiting for the official world public debut at the 2014 Geneva Motorshow in March. We don't know the cost yet, but still I wonder if the price will include the floor mats.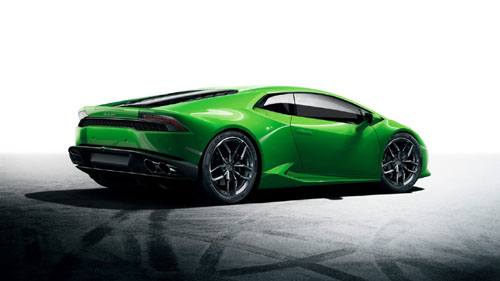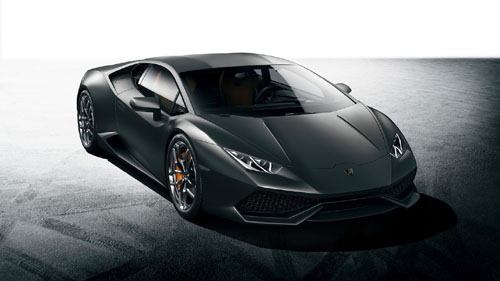 About The Author: Jeff Ostroff
A lifelong consumer advocate with over 20 years of unparalleled expertise, Jeff is the Founder, CEO and Editor-In-Chief of CarBuyingTips.com. As chief consumer advocate, he oversees a team of experts who cover all aspects of buying and selling new and used cars including leasing and financing.
For decades, Jeff has been the recognized authority on vehicle purchasing, sought out often by the media for his decades of experience and commentary, for live call-in business radio talk shows and is cited often by the press for his expertise in savvy car shopping methods and preventing consumer scams and online fraud. Jeff has been quoted in: CNN, MSNBC, Forbes, New York Times, Consumer Reports, Wall Street Journal and many more.
Jeff also has extensive experience and expertise in new car brokering and selling used cars for clients on eBay and Craigslist. Connect with Jeff via Email or on Twitter.