First Class action Lawsuits Filed by Volkswagen Owners

By Jeff Ostroff, Consumer Advocate, Editor-In-Chief
Published September 24, 2015
Multiple lead plaintiffs from 2 dozen states already setup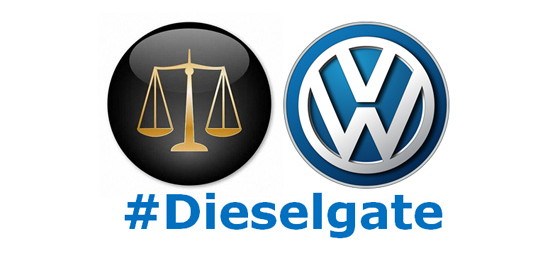 It is amazing how fast the entire Volkswagen Emissions scandal, dubbed Dieselgate, has unraveled in the last week since the EPA fired the tweet heard around the world and issued a Notice of Violation to VW. The suit is alleging that VW cheated on the EPA emissions tests by using a defeat device and rigging the test cars to put out 1/40th of the pollution that was really being emitted by unknowing owners when the defeat device was turned off.
Hagens Berman, a law firm well known to the auto industry, filed the class action lawsuit against VW alleging its use of fraudulent software to rig the emissions testing results in their favor. According to the law firm, owners of CleanDiesel Volkswagens from most states "accused Volkswagen Group of America of fraudulent concealment, false advertising and violations of federal and state laws" according to a press release on their web site.
What's amazing to me is how fast they were able to get these 229 page lawsuits filed, the first one being filed last Friday September 18, when the EPA sounded the alarm. How do you even type up over 200 pages like that the same day?
Volkswagen ought to be nervous too because Hagens Berman was the lead counsel in the $1.6 billion Toyota accelerator settlement for loss of vehicle value and they also sued GM after the ignition switch defect recalls. They also brought suit by vehicle owners against Hyundai and Kia for falsely stated MPG which resulted in a $255 million settlement.
What the class action lawsuit against Volkswagen covers
You can view information about the lawsuit that was filed today. They already have lead plaintiffs for 2 dozen states and are currently recruiting more plaintiffs from other states. They claim to have been contacted already by thousands of VW owners angry about their loss of vehicle value.
The lawsuit mentions that for example, the highest MSRP of a gas-only Jetta SE was $20,095 while the CleanDeisel TDI SEL version of the same car boasts a much higher price including premium of $26,410. A premium of about $6,400 for the diesel version of these Volkswagens.
Here is a tweet sent out today by the law firm with more info on the lawsuit:
HB's Steve Berman talked #Volkswagen lawsuit on @drshow today LISTEN: http://t.co/j3XSs4SaOf #VW lawsuit sign up: http://t.co/QFQAt8o5ec

— Hagens Berman (@classactionlaw) September 23, 2015
Also in the lawsuit, it is mentioned that the highest top of the line premium listed for all the VW models was a whopping $6,855 for the VW Passat. That is an astronomically high premium for a car that is now worthless and unsellable for the owner.
Complaints and multiple counts in the lawsuit include violations of individual state Fraud and Deceptive Practices Acts, as well as Fraud by Concealment and Breach of Contract, among many other violations.
You can expect this whole scandal to grow much more in size as the onion layers are peeled back.

About The Author: Jeff Ostroff
A lifelong consumer advocate with over 20 years of unparalleled expertise, Jeff is the Founder, CEO and Editor-In-Chief of CarBuyingTips.com. As chief consumer advocate, he oversees a team of experts who cover all aspects of buying and selling new and used cars including leasing and financing.
For decades, Jeff has been the recognized authority on vehicle purchasing, sought out often by the media for his decades of experience and commentary, for live call-in business radio talk shows and is cited often by the press for his expertise in savvy car shopping methods and preventing consumer scams and online fraud. Jeff has been quoted in: CNN, MSNBC, Forbes, New York Times, Consumer Reports, Wall Street Journal and many more.
Jeff also has extensive experience and expertise in new car brokering and selling used cars for clients on eBay and Craigslist. Connect with Jeff via Email or on Twitter.