Ferrari Shares Begin Trading at $60 After $52 IPO

By Jeff Ostroff, Consumer Advocate, Editor-In-Chief
Published October 21, 2015
Will trade on NYSE under the stock symbol RACE, Valuing Company at $9.8 Billion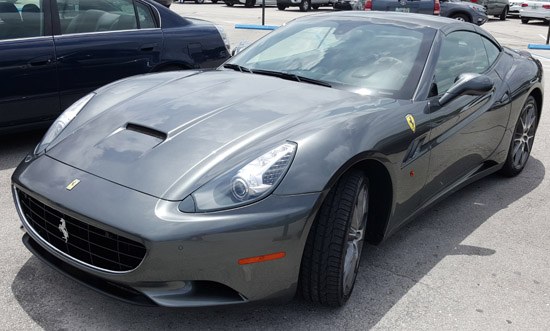 Their ticker symbol is one of the best we've seen yet. Last night the IPO priced at $52 a share after the pricing call at 4PM yesterday afternoon, which is on the upper end of the expected trading range, and is supposedly 20 times oversold. They call this condition "well oversubscribed." When you have many investors that want to get their hands on the hot IPO of a cherished name like this, the oversubscription tends to drive the IPO price upward.
This means, according to some analysts, that Ferrari could spike as high as $65 per share after it opens at probably higher than the $52 IPO price, which is what all the early investors who were allotted shares were buying it at. In this IPO, Ferrari is selling 17.18 million shares to the public, or about 10 percent of the company. Ferrari raised nearly $900 million this IPO, and this initial $52 price gives Ferrari a market capitalization of $9.8 billion.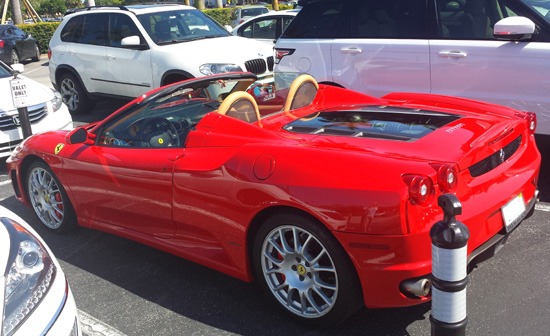 This IPO pricing is better than some expected, but a slight disappointment to what others had been expecting. Remember that Fiat Chrysler Automobiles NV is spinning off 10% of its stake in Ferrari as part of this IPO, and many of its shareholders were probably thinking Ho Hum, because Fiat stock dropped $4.05 Euro or 3% as of this writing, on the news of the $52 IPO price, some shareholders were hoping it would price higher.
Some of the analysts interviewed yesterday on CNBC were stating that with a $52 IPO share price, this values the company at 14 times earnings before interest, taxes, depreciation and amortization (EBITDA).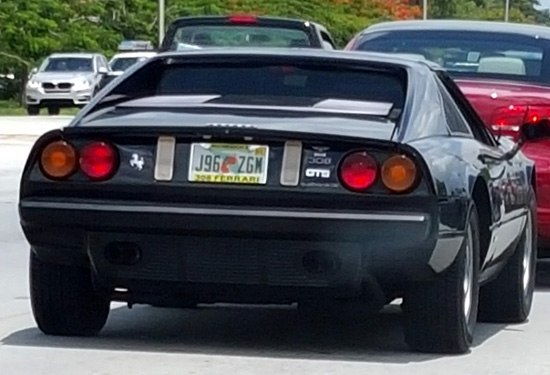 After indicating an opening price of $59 to $62 per share, Ferrari finally opened for trade at 9:45 AM today, at $60 per share (Up $8 per share from the IPO price) and immediately dropped down toward $56 in a matter of 10 minutes. The Ferrari family owned 10% of the company prior to the IPO, while Fiat owned the remaining 90%.
This is not typical of the IPO market recently, as most IPOs have been flat, and 22% of IPOS this quarter have priced below the mid range of their estimates, which shows how people really identify with this iconic brand name. Ferrari claims they will use the proceeds from this IPO to increase their production, and sell more cars, at the same high luxury price, instead of lowering their prices, as many critics complained will happen with increased volume.
Ferrari CEO Sergio Chairman Marchionne appeared on CNBC moments after the shares opened for trade and stated it is a big world with plenty of opportunity, and they only have 200 points of sale, waiting lists, and high net worth individuals who can now buy their cars. He said they must grow the Ferrari demand side, he praised American car workers as very skilled, and he claimed that Ferrari's competition is not on par with Ferrari.

About The Author: Jeff Ostroff
A lifelong consumer advocate with over 20 years of unparalleled expertise, Jeff is the Founder, CEO and Editor-In-Chief of CarBuyingTips.com. As chief consumer advocate, he oversees a team of experts who cover all aspects of buying and selling new and used cars including leasing and financing.
For decades, Jeff has been the recognized authority on vehicle purchasing, sought out often by the media for his decades of experience and commentary, for live call-in business radio talk shows and is cited often by the press for his expertise in savvy car shopping methods and preventing consumer scams and online fraud. Jeff has been quoted in: CNN, MSNBC, Forbes, New York Times, Consumer Reports, Wall Street Journal and many more.
Jeff also has extensive experience and expertise in new car brokering and selling used cars for clients on eBay and Craigslist. Connect with Jeff via Email or on Twitter.