February Puts 2016 New Car Sales on Record Pace

By Lyle Romer, Consumer Advocate
Published March 4, 2016
We have been predicting a slight decline in auto sales this year due to numerous factors which you can read about in our earlier blogs. When the numbers came in for February, they showed that the industry is on pace for a record setting year, eclipsing 2015. It seems as if our predictions may be off but there is a long way to go in the year and there were several factors that contributed to the high sales volume.
Stock Market Stability
As we had opined in our earlier predictions, the volatility in the stock market combined with the record poor start to the year was a significant headwind to higher auto sales. When the value of people's portfolios is dropping constantly, they are less motivated to make significant purchases as they grow concerned about their financial future. We stated that sales could be helped by a turnaround in the market.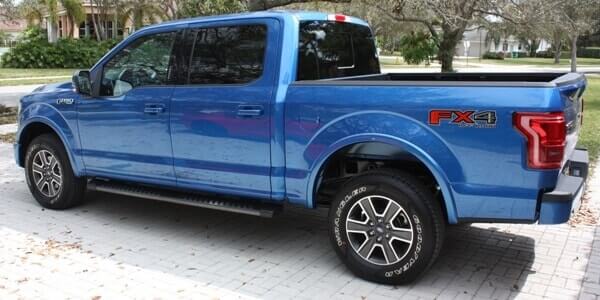 The market seems stabilized towards the end of January and began to improve significantly starting in mid February. This change in the market led to people feeling better about their financial situation. With this more positive feeling, people were more motivated to consider a new car purchase. If the market turns downward again, we could see a reversal of the record sales trend.
Manufacturer Incentives
In our previous analysis we indicated that manufactures could open the sales floodgates by offering larger incentives, both in the form of consumer rebates as well as factory to dealer incentives. During February, several manufacturers did just that. Fiat Chrysler led the way with an average rebate per car sold of $3,869. We also saw significant incentives from Ford, especially on certain trim levels of the F-150.
General motors got into the game by allowing GM Credit Card holders to redeem more than the normal rebate allowance during February. Customers could redeem up to $2,000 more than normal on the purchase of a new GM Vehicle. They are also advertising over $10,000 incentives on certain Sierra models.
The manufacturers need to be careful. By increasing incentives so early in the year, they may not have much ammunition later in the year if sales slow down.
Effect of Lower Gas Prices
Some analysts are crediting lower gas prices for the strong sales volume. For years, CarBuyingTips.com data has shown a correlation between the gas prices and what types of vehicles people purchase. We do not believe that the lower prices actually drive sales volume.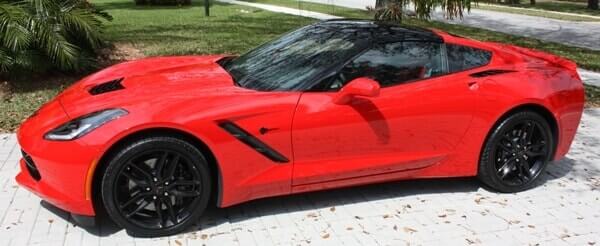 A 30 cent drop in the cost of gasoline (approximately what the drop was from January to February) doesn't really translate into enough money in people's pockets to cause additional sales. If we assume an average person drives 12,000 miles per year and their vehicle gets an average of 20 MPG, a 30 cent reduction in fuel costs only translates to $15 a month. I don't know of many people that will decide to buy a new car because they have an extra $15 a month.
Ford was a big beneficiary of the increased February sales volume. Their most popular vehicles are trucks, crossovers and SUVs. It makes perfect sense that somebody considering a smaller vehicle will decide to purchase something larger due to the lower gas prices, which falls into Ford's wheelhouse. So while we think that Ford's sales were helped by the fuel price environment, we don't think that it was much of a factor in overall sales volume.
Don't Rush to Predict the Future
Much of the media analysis is using the February number to project full year sales. We are taking a more conservative approach. The stock market can easily drop 1,000 points again which would lead to a consumer malaise. Additionally, the manufacturers are likely to want to protect their profit margins and reduce the rebates and incentives.
As long at they can sell enough vehicles to keep the factories running efficiently, they will be less motivated to provide large incentives. They need to move inventory early in the year to encourage orders that will keep vehicles flowing through the assembly line. We believe this is a significant reason that they chose to boost sales so early in the year.
How You Can Take Advantage of Huge Incentives
If you are considering buying a new car sometime soon, we recommend that you start doing research now and consider accelerating your purchase decision. We know that the manufacturers are offering great incentives now but we don't know what will happen in a few months. As they say, "a bird in the hand is worth two in the bush." Depending on what kind of bird, I don't know how much the one in your hand is worth but I don't know much about birds.
I do know a lot about the auto industry which is why I must warn you about the downside of incentives. Some dealers will use the incentives as a tool in their magic box that they use to play the cash flow shell game that we detail in our new car buying guide. The price is only a small part of getting a good deal. The rebates and incentives only help you with this one piece.
We recommend starting your research using TrueCar. You will be able to see how the incentives effect the pricing in your area and use that as a baseline for your decisions and negotiation. When you are ready to purchase, you should also get additional price quotes from sites like RydeShopper and Edmunds so that you can get dealers competing against each other for your business.

About The Author: Lyle Romer is a consumer advocate, Founding Contributor and Vice President of CarBuyingTips.com. A 20 years veteran of the auto industry with a high level of expertise, Lyle has been researching all aspects of the automotive sales industry.
Lyle's expertise and research played a vital role during the creation of CarBuyingTips.com in 1999 after years of industry research. He carefully observed every aspect of his own car buying experience as the internet began to take a foothold in the process. He also designed the site to make sure that consumers had easy access to the best consumer advocate education.
Lyle has been an auto industry insider since 1999. He also has worked with other automotive websites to help improve their offerings based upon feedback from CarBuyingTips.com users. He covers important industry events and gathers off the record sources while attending industry conventions.
Connect with the author via: Email