CarBuyingTips.com Gets it Right!
No, I'm not talking about the election results. Back on November 2nd, we published an article which analyzed the trend we observed about consumers shifting their purchases towards larger vehicles.
Finally, it looks like the rest of the industry media is drawing the same conclusion. This Monday, Automotive News published an article that was linked to by the National Auto Dealers Association (NADA) in their industry headlines. The article confirmed what we had previously reported.
They reported that automakers are on pace to sell 10 million light trucks this year. If they hit that sales number, it will be the first time in history that they have sold that many vehicles that fall into the light truck category. Light trucks include pickups, SUVs and crossovers.
The statistic that really drives home the shift is that total vehicle sales are actually down 0.3% year-to-date through the end of October but light truck sales are on a record pace.
Our Insight
We think the other reports are underestimating the main driving force behind the shift similar to the way the media underestimated the number of Trump voters in swing states. We believe the key factor behind the shift is the sustained period of lower gas prices.
With the lower prices, fuel economy isn't nearly as much of a concern.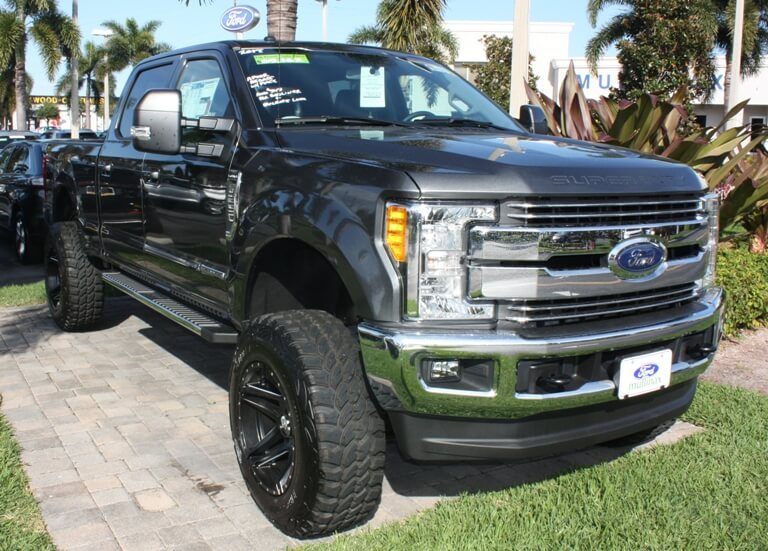 Most people probably won't get something quite as big as the Ford F-250 pictured above, but they are definitely showing a preference for crossovers and pickup trucks.
How to Use the Trend for Your Benefit
In order to get the best deal that you can, you have to buck the trend. Even though you might have the same attitude about wanting a larger vehicle. However, if you want to get the price of your new car or truck to be as low as possible, you need to buy a less popular model.
If people are buying larger vehicles in general, the dealers will have more stale inventory of smaller vehicles. Therefore, in order to negotiate the lowest price, you should be willing to purchase a smaller car. Pick the smallest model that will meet your needs for passenger and cargo capacity.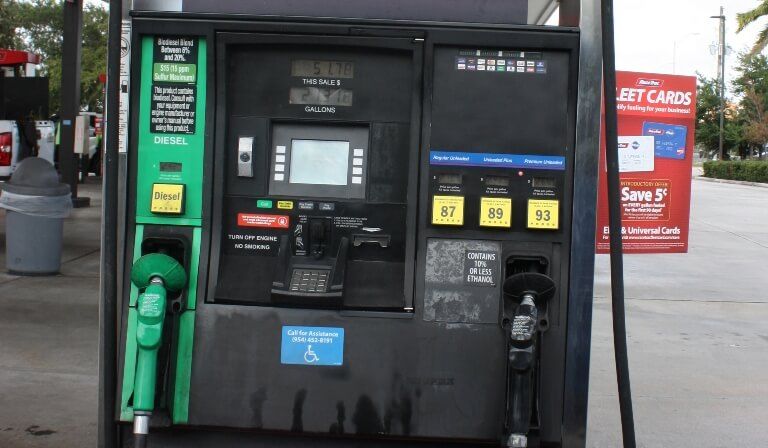 As we mentioned in our original report, the changeover in model year is occurring now as well. Dealers are motivated to sell remaining 2016 models before they become "old news" after January 1st. If you go shopping for a smaller sized 2016 model you can take advantage of two factors in your favor.
The dealer is going to be highly motivated to negotiate because there are two less desirable aspects of those models; they are smaller when people are buying larger and they are 2016 when people would rather have a 2017.
Read our world renowned new car buying guide to learn how to be an expert negotiator. You will learn to pay attention to all aspects of the deal - not just the price. Don't let the dealer rip you off by tricking you with a seemingly great price but screwing you on trade-in value, financing or overpriced add ons, extras and fees.
You should always start by visiting TrueCar. They'll show you what other people in your area are paying for the car you are looking at. The guaranteed price certificate that they offer is great to use a ceiling in your price negotiations. Bring more dealerships into the fold using reputable, high quality sites like CarClearanceDeals and Edmunds.
Using our tips and strategies, combined with current market condition will make you an expert negotiator and allow you to save thousands of dollars off of MSRP. Let us know how you did in the blog comments.

About The Author: Lyle Romer is a consumer advocate, Founding Contributor and Vice President of CarBuyingTips.com. For over 17 years, he's been researching all aspects of the automotive sales industry. The findings of his research are incorporated into the main content on CarBuyingTips.com. He has been an auto industry insider since 1999. Lyle also has worked with other automotive websites to help improve their offerings based upon feedback from CarBuyingTips.com users. He can be found on Google+.