Best Extended Warranty Companies

By Lyle Romer, Consumer Advocate
Published October 29, 2015
Buying an extended warranty is a fairly sizable investment. You want to make sure you are dealing with the best, most reputable company possible. We have done extensive research on extended warranty providers since our inception in 1999. We probably found ten bad companies for every good one.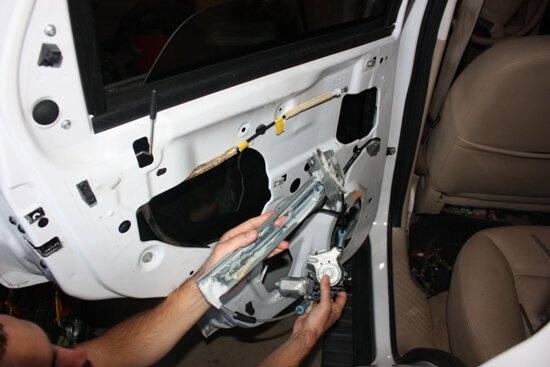 Financial Stability
Since you are paying money up front and expecting to have repairs paid for further down the road, you want to make sure that the money will be there to pay the claims when you need it. The company needs to have a healthy reserve account and be backed by solid insurance. The insurance is very important so that if the company goes out of business, claims will still be paid.
Solid History of Paying Claims
Any company can have financial stability if they are only taking in money and not paying out claims. We don't want to see people abuse their extended warranty policies but legitimate claims need to be paid.
We have first hand experience with a company that was financially stable but just refused to pay out claims. They would use every tactic imaginable to say that the repair was not covered.
Obviously, one of the key criteria we use to evaluate companies is to make sure that they have a proven track record of paying claims. We also personally know the upper management of any company we recommend. In the rare circumstances that one of our visitors has an issue, we can contact the people at the very top and find out what is going on.
Clear Disclosure of Contract Terms
We've all bought an electronic device at a big box retailer and been asked by the cashier if we want to buy the extended protection plan. If you ask what is covered, they may hand you a glossy pamphlet with some bullet items. Eventually you will get the actual contract in the mail and if you decide to read it, you are bound to be disappointed when you find out how limited the protection really is.
You will see the same situation pop up when shopping for an extended warranty for your car. Many companies try to gloss over the holes in their coverage with slick marketing and high pressure sales. We only recommend buying from a company that fully discloses their entire coverage contract before you buy anything.
Best Companies
After years of research and dealing directly with high level management, we have chosen the two best extended warranty providers.
CARCHEX
CARCHEX is a very customer focused company with an A+ rating from the Better Business Bureau. They will offer their own policies as well as show you policies available from other providers. You are able to select the one that is best for you. Since they offer the widest range of coverage options, they are our top pick.
All policies they sell are backed by highly rated insurance companies and their private branded policies are backed by Assurant, Inc. Most importantly, they have an easy to use, interactive system that lets you view the coverage contract as you shop.
As with any product or service, there will be an occasional complaint. We have been recommending CARCHEX since 2009 and have only received two complaints from visitors and we were able to help get both resolved quickly. Click here to visit CARCHEX and experience their service for yourself.

About The Author: Lyle Romer is a consumer advocate, Founding Contributor and Vice President of CarBuyingTips.com. A 20 years veteran of the auto industry with a high level of expertise, Lyle has been researching all aspects of the automotive sales industry.
Lyle's expertise and research played a vital role during the creation of CarBuyingTips.com in 1999 after years of industry research. He carefully observed every aspect of his own car buying experience as the internet began to take a foothold in the process. He also designed the site to make sure that consumers had easy access to the best consumer advocate education.
Lyle has been an auto industry insider since 1999. He also has worked with other automotive websites to help improve their offerings based upon feedback from CarBuyingTips.com users. He covers important industry events and gathers off the record sources while attending industry conventions.
Connect with the author via: Email