ABC Miami Channel 10 Airs CarBuyingTips.com story on Craigslist Fraud
Useful tips on our blog and Channel 10's video save you from fraud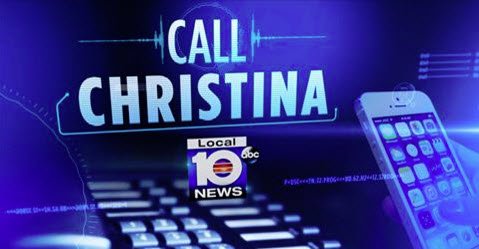 A few months ago, we warned you about a scary new scam that is targeting people selling their used cars on Craigslist on my blog article: Fake used car buyers, trick sellers into running VIN# reports to prove car is OK.
We helped our Miami ABC affiliate, and the Local 10 News station team get the word out to consumers about this fresh new scam. Channel 10 has a consumer advocate outreach known as "Call Christina," with video stories by Local 10 reporter Christina Vazquez. She does a lot of stories for scammed consumers caught in a bind and offers solutions to get out of them.
Video of ABC 10 News story on the Craigslist scams we reported
Channel 10's video story is called "Fake vehicle history report sites snare on-line car shoppers into giving up personal information." Watch the Call Christina Video Here.
Brief overview of Craigslist Vehicle History Report scam
In this particular news story, they interviewed us for a few different scams which we talk about, among them the scam and my blog post I mentioned earlier with actual text message screen shots from a phony Craigslist "buyer" we ensnared. This fake buyer contacts you via text massage or email, and asks you to run a vehicle history report on your used car listed for sale to prove to them that your car is good.
The phony buyer is really just a scammer who will insist you run a new VIN history report then sends you a web site link to a real flashy professionally designed "vehicle history report" site that is really just a fraud, albeit a very clever, well designed, and very believable looking site; except we know it's a fraud, and the .com domain name is just days old, another instant red flag tell-tale sign of fraud.
But if you pay just a little bit of attention to the web site these scammers send you to, you'll see it is not a secure site with https. Don't ever go to a web site that someone on Craigslist sends you to, and never enter personal info on a site that is not secure, the web site address must start with https, and on Google Chrome, you should see the green padlock light up on secure web sites.
If you enter your credit card info into one of those phony but convincing VIN# Report sites thinking you are buying a VIN report to prove to your buyer that your used car is good, you may find out later that all they did was steal your credit card info. These sites may run a few weeks until their web hosting company finds out what they are up to and shuts them down. Read my blog post mentioned earlier for more details of this scam.
Brief overview of the Nigerian overpayment bounced check scam
The news video which we link to above on ABC Channel 10's site also talks about the decades-old Nigerian business check overpayment scam, where they send you a check as payment for your item listed on Craigslist, and of course it's a few thousand dollars more than your asking price, telling you that their "shipping company" will come pick up the item you are selling. They insist you deposit their check into your checking account, they insist you wait 2 days for the "check to clear," and when the balance shows up 1 to 2 days later you think their check actually cleared. Wrong!
The scammer's check has not really cleared nor will it ever; the bank just fronted you the money and makes the balance from that check available to you to use in a day or 2, but then the boom gets lowered on you. The scammers then ask you to Western Union to them the cash for the "few thousand dollars overpayment" from their check back to them.
Then a few days after you wire the cash to the scammer, their check that you deposited will finally bounce (usually takes several days up to a week), and your bank accuses you of fraud. You will then end up with a bank account in many cases with a negative balance.
This is why the scammers are so adamant about you sending them the cash as soon as the bank makes those funds available to you in your checking account. They need you to Western Union or Moneygram the money that the bank fronted to you to and get it wired to them before that check bounces and it all hits the fan. It's a narrow 3 or 4 day time window, but these Nigerian scammers know it well, and play it well, constantly badgering you after you deposit the check to see if you confirmed the money is in your account.
Then it is hurry up and send us the cash! The feds call this the Nigerian Scam, because it's usually performed by scammers in based Lagos, Nigeria, a hotbed of international money laundering scams targeting victims worldwide.
Have any of these Craigslist scams or others happened to you? Let us know in the comments below.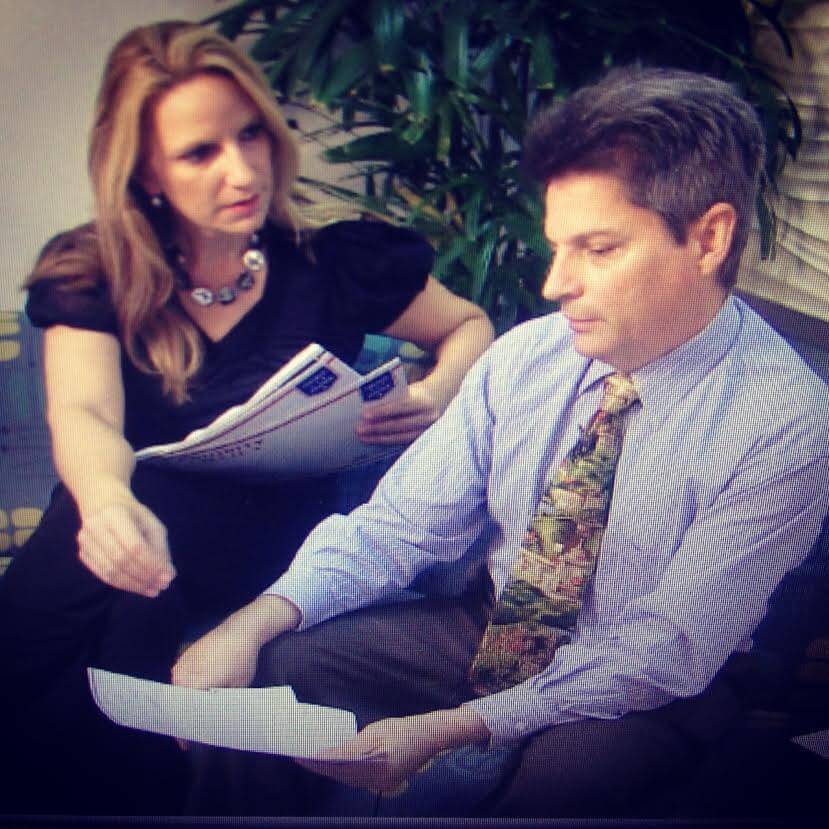 About The Author: Jeff Ostroff is a consumer advocate, Founding Editor and CEO of CarBuyingTips.com overseeing a team of expert authors. For over 17 years, he's been the recognized authority on car buying, leasing, used cars and financing. He developed sophisticated spreadsheet tools to help consumers negotiate on a level playing field. He is a widely sought out guru, cited by the press for his expertise in savvy car buying and preventing consumer scams. Jeff has been quoted in CNN, Bloomberg, MSNBC, Wall street Journal, Consumer Reports, NY Times, Reader's Digest, and many live call in radio shows. He has covered the automotive space since 1997. Jeff also has extensive experience and expertise in selling used cars for clients on eBay and Craigslist. Connect with Jeff via Email, Twitter or on Google+.