Leasing Laws and Scams to Avoid
1. Lease Laws - Regulation M
Regulation M is the federal law that specifies what must be disclosed to the lessee (you) by the lessor (dealer). Here is the list of what must be included: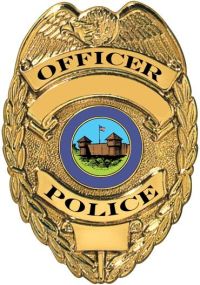 Total due at closing (down payment, security, first month's payment, dealer service fees, bank fees).
The number, amount and due dates of your monthly payments.
The total amount of your monthly payments over the entire lease.
The cost of the license, registration and taxes.
The gross capitalized cost for the leased car (purchase price).
The net trade-in allowance for your trade.
Any capitalized cost reduction (down payment).
The adjusted capitalized cost.
Rebates and non cash credits.
The residual value (purchase option price at the end of the lease).
A description of the insurance provided or required under the lease.
The warranty terms.
Who is required to pay for maintenance.
The standards for determining wear and tear (if the leasing company sets such standards).
Penalties for default or late payments.
Purchase option price at lease end.
The biggest flaw of Regulation M is the lack of a disclosure requirement for the money factor. This is the most important number to calculate the payments and because they are not required to put it in writing, many dealers lie to you about this number. Get them to put it in writing and do the calculations to make sure they aren't faking it. If they don't list all 16 items, don't sign the lease! Download the Regulation M form now.
The form does not provide boxes for "Dealer Service Fees" or "Bank Fees." So make sure they are spelled out in one of the "Other" fee lines. These fees are present in many leases and are part of your inception costs.
2. Car Leasing Scams
Most of the scams can be eliminated when you use car price quote sites that we recommend, because you are bypassing the lot salesman and dealing directly with fleet managers who are generally much better people to work with.
Advertising Policy
Recommended Car Price Quote Sites
TrueCar is an online marketplace for automobile shopping that provides transparency into prices that others paid for their vehicles. Consumers engage with TrueCar Certified Dealers. You'll be able to research the vehicle you are interested in and get accurate pricing on in-stock dealer inventory. See your potential savings before heading to the dealership. Start your stress-free search
RydeShopper searches pricing from their network of dealers to find the best price. Use their simple form to select make and model and start saving. Get quotes from the maximum number of dealers to give you the upper hand. Get a Quote
Edmunds.com gives you no-hassle and no-obligation FREE price quotes. You can view actual dealer inventory and prices in your area. Find the right car for you at lowest prices available. You can also use the Edmunds True Market Value™ pricing to get the best deal. Remember, when dealers compete, you win. They also list current factory to consumer rebates, as well as secret factory to dealer incentives. If you are aware of a secret factory to dealer incentive on your car, you can negotiate a lower price. Begin the FREE Quote Process
Cars.com gives you free, no-obligation quotes from up to 3 dealers. Select your make, model, color and options. Getting quotes from multiple dealers pressures them to give discounts. Free Quote
The CarBuyingTips.com Car Buying Service lets you get a guaranteed price quote without leaving your house. This exclusive program leverages volume buying power of large companies, employers and membership groups to get you a low price. Let's Get Started
Autobytel has 20,000 dealers, they give you free no hassle low price quotes, list automobile prices and dealer cost. Get a Quote From Autobytel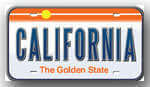 BuySide Auto Concierge Service for California Residents will get you a great price and handle everything for you. They will deliver the car to your home. Only available in California. Save by Using BuySide Auto
A. We'll Get You Out Of Your Current Lease No Matter What You Owe
How do they do it? They pay off all of the penalties to break your old contract and then roll all of the cost into your new deal. You are effectively paying for 2 cars while driving the new one.
B. They Can Lie About The Money Factor
Many dealers quote a low interest rate or money factor, but if you check out their numbers, it's really higher. A visitor sent me their lease with a "4.5%" rate, yet it calculated out to 6.5%. Force them to put the money factor in writing in the contract or don't sign.
C. They Can Lie About the Early Termination Penalty
You're ready to sign and you ask the salesman what the penalty is if you terminate early. They'll say there's a $200 early termination fee. You think, wow that's really cool, it's only $200 to get out of the lease. What the salesman "forgot" to tell you was the $200 is not your penalty, it's an administrative fee that's charged on top of the thousands that your actual termination penalty can be. Don't get Early Termination Fee confused with Early Termination Penalty. You are charged both.
D. They Can Pad Your Early Payoff Penalty
You run into a bind and need to get out of your lease. You call and ask for the early payoff penalty. Do you know the formula they use to calculate your penalty? You are at their mercy. Sometimes they pad this number.
E. Total of Monthly Payments Is...
Almost every leasing ad has a phrase that says "Total of Monthly Payments is..." or "Total Payments=" etc. In reality you pay thousands more! This "total" doesn't include the down payment or disposition fees.
F. They'll "Prove" Leasing is Cheaper Than Buying
Never rely on their calculations, sometimes they use corrupt software that will always show leasing costing less. You should know how to compare before you even ask them. One thing many dealers leave out of these calculations are fees (bank, dealer acquisition, disposition, purchase option, etc.) and some "forget" to include tax. This can add over $1,000 or $27 per month to a 36 month lease. View our Review Of Leasing Software to learn what you can use to do all the calculations yourself.
G. They Can Slip an Extended Warranty into the Deal
The monthly payment they show you already has a coverage plan built into it. That's another reason not to negotiate from the "monthly payment" standpoint. If you are in a 24 or 36 month lease on a car with a 36 month standard warranty, there is no reason to purchase any extended coverage.
H. $0 Security Deposit
They'll say there's no security deposit. On one ad I saw you don't have to pay the $300 security deposit but there was a $350 disposition fee at the end. To me, security deposit and disposition fee mean the same thing. The purpose of both is to make you pay for any cleanup required on the car.
I. They Increase the Number of Months in the Term
You've negotiated them down to a $450/month payment but still want it lower. The salesman might agree to lower it to $430/month. Unfortunately he just increased the number of months to 39, which means he just squeezed another $570 out of you. It's amazing how your brain tricks you into thinking a 39 looks like a 36.
J. They Can Steal Your Rebate
A visitor sent me an example where the dealer quoted a $900 rebate, but under a made up category called "Drive Off Deposit," they stole it back by itemizing a $900 fee. So if you ever see a "Drive Off Deposit" or something similar, just drive off!
K. They Don't Give Credit for Your Trade-in
If they use forms that don't clearly itemize reductions to the capitalized value, they can omit the trade-in and you are screwed. There's no way out of the deal and they got you, because you signed a form stating you understood everything. Always make them point out exactly where your trade-in is in the figures.
L. They Can Pad the Residual Amount
They list an over inflated residual amount on your lease. This artificially reduces the depreciation on the vehicle, resulting in lower monthly payments. This is good for you if you don't buy the car at the end of the term. However, if you do decide to buy it you will be paying significantly more than fair market value, which is bad.
M. Add State Sales Tax to Every Monthly Payment Quote in Every Ad.
To legally low ball the monthly payment, the fine print always says "monthly payment, excluding taxes." Thus a $399 payment in their Sunday ad is really $423.