What To Look For In An Extended Warranty Contract
The wrong extended car warranty for a new car equals disaster and despair. For example, getting named component coverage instead of an exclusionary coverage. When repair isn't covered there is only pain.
I recommend that you buy auto warranties directly from the source. Most online car extended warranty contracts are more affordable and have better coverage than the dealer's offerings.
Coverage For Breakdown and Wear & Tear
Many extended car warranties only cover mechanical breakdown, not wear and tear. Most failures that need repairs can somehow be traced to "wear and tear." It is important that your plan covers both.
Most cheap plans will only cover mechanical breakdown. Most parts wear out and don't necessarily "break." This fact gives the administrator an out. I never recommend only buying mechanical breakdown coverage. It is a waste of money.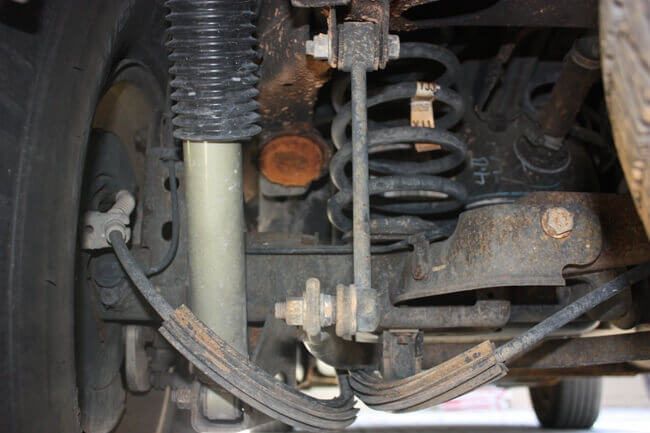 Well Funded and Insured Car Warranty Administrator
To ensure sufficient funds are available to pay a covered claim, choose an administrator with a highly rated insurer for their "Claims Reserve Account."
An Auto Warranty Contract that Takes Effect the Day You Buy It
Choose an auto extended warranty that starts the clock when you buy the car, not the coverage.
Reinsurance Should Have "A" Rating on A.M. Best
Re-insurers backup the insurance that protects the warranty. Consider it as fail safe.
$0 Deductible/One Deductible Per Visit
Some auto warranty contracts charge deductibles for every part repaired. Pay more and get $0 deductible.
100% Money Back Guarantee
Unhappy with your plan and have not made any claims? A 100% refund should be ready before 30 or 60 days.
Transferable When You Sell the Car
Some auto warranties end when you sell your car. Choose an auto warranty that allows you to transfer it to the next owner. This will help your car's resale value.
Don't Have To Buy It After Buying The Car
Most auto warranties allow you to buy later. But don't wait too long, buy at today's lower cost to protect against increases.
Coverage for ABS Brakes and Engine Overheating
If you have ABS brakes, verify your auto warranty covers them. Avoid clauses like "This contract does not cover overheating regardless of the cause."
Car Rental Reimbursement
Get a policy that includes car rental reimbursement. The benefit is for repairs covered by the warranty. Still covered by the manufacturer's warranty? This is only a benefit if the dealership provides it. Ditch the pitch and ask them to show the contract!
Towing
I highly recommend a policy that covers towing. Towing may be an expensive part of the repair process. Just like car rental reimbursement mentioned above, it is only provided for covered repairs.
Trip Interruption
Many of the best policies include Trip Interruption reimbursement which protects you from meal and lodging expenses incurred due to a covered breakdown far from home. Typically, you have to be at least 100 miles from home to get the benefit. Check the policy limits and don't check in to the Ritz and expect a reimbursement!
Repairs Can Be Done at Any ASE Certified Repair Shop
Really bad warranties force you to have repairs done at the dealer where you purchased the warranty. Slightly better plans, require you to use a brand dealership (ie. take a Ford to a Ford dealership) for covered repairs. Very inconvenient, so go for the better warranties that allow repairs at any ASE certified shop.
One that Pays the Repair Shop Directly
Some warranties make you pay out of pocket for covered repairs. Since you need to be reimbursed, it gives them room to weasel out of paying. Even if they do pay, this can cause a financial hardship in the short term. Choose a warranty that pays the repair shop directly.