Extended Warranty Definitions
Definitions of warranty terms:
Administrator
This is the company responsible for paying your claims. Be careful, it is often not the company you buy coverage from.
Exclusionary Coverage
Complete, bumper-to-bumper style coverage which lists the items not covered by the warranty. This is the best type of extended car warranty coverage.
Deductible
This is the amount that you pay out-of-pocket as part of a warranty repair. The deductible should be paid per visit, regardless of the number of repairs that are made.
Extended Warranty
A vehicle service contract between the coverage provider and you. They are NOT insurance policies. Your service contract money is deposited in a "claims reserve account," insured in case the administrator goes belly up. This is the most confusing, profitable product car dealers sell. The language is often tricky and if you don't understand contracts you're in trouble. Many people erroneously think they will get double the coverage by waiting until the manufacturer's coverage expires to buy their extended service plan. This is wrong, the extended service plan simply extends the original manufacturer's coverage beyond the standard period, they do not give you double coverage. The sooner you buy, the cheaper it is. Today's vehicles have more expensive gadgets like DVD, power roofs, navigation and Bluetooth. When those fail you'll pay thousands for the repair. It's given, these items will fail and you will spend money. I prefer to spend it on protecting myself now at the lowest price, than to spend thousands later on repairs.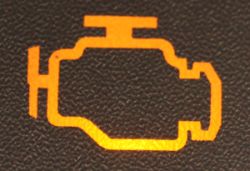 Mechanical Breakdown
Mechanical Breakdown is when a part is unable to perform its proper function, or a defect in the part or workmanship as designed by the car's manufacturer. Policies that exclude wear and tear will not cover repairs because a part has gradually deteriorated over time from normal wear and tear.
Named Component Coverage
This type of policy includes a list of named components that are covered. If the part is not on the list, it is not covered. This type of policy does not cover all of the important components on your car. This is a lower level of coverage when compared to an exclusionary policy
Power Train
This refers to the parts of the vehicle that generate power and deliver it to the wheels. This include the car's engine, transmission, drive shafts and differentials.
Wear and Tear Warranty
This is the highest level of coverage. It is much more comprehensive than mechanical breakdown coverage. Wear and tear failures include: the gradual reduction in operating performance, burned/worn valves/guides, valve grinding, worn rings, burned pistons, any covered part that has not failed. This includes seepage of seals and gaskets, fasteners and retainers (nuts, bolts, screws, clamps, brackets), damage caused by overheating.