Extended Warranties Explained
You need to be prepared before you buy an extended warranty for your car. You want to make sure that you get the protection that you need, buy from a company that will pay your claims and get a fair price. On this page and my related related blogs you will get the information you need to make an informed decision and get the best value for your money.
What is an Extended Warranty?
In a nutshell, it is insurance against future high cost repairs. You pay a known upfront cost so you can avoid getting hit with surprise expenses when something breaks. They are available for both new and used cars. Technically coverage from third parties, like the ones we talk about and recommend, is really called a service contract or mechanical breakdown insurance. The name doesn't matter, the contract does.The level of protection available ranges from the least expensive "big ticket item" coverage all the way up to the most expensive "bumper to bumper" plans. Later on we will review CARCHEX and WarrantyDirect which we have researched and found to offer the most complete coverage at the lowest prices.
Extended Car Warranty Tips
Don't buy coverage at the dealership - You will pay too much!
Don't buy and extended warranty on price alone - Avoid ultra cheap plans.
Always review the contract before buying.
A dealer's brochure is not a contract!
Get quotes before even going to the dealership
Get multiple quotes to compare price and coverage
If you can't find information on the company at the Better Business Bureau don't buy from them.
Do You Need an Extended Warranty?
You must decide if you need the coverage. The cost to repair today's high tech vehicles is rising and you don't want to get stuck with a several thousand dollar repair bill down the road. Depending on your situation there are times when you should consider coverage and times when you definitely don't need it. One covered repair can pay for the entire cost of the plan.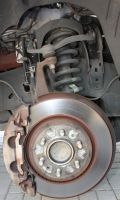 When You Should Consider Coverage
You purchased a used vehicle that is past the factory warranty period
You bought a new car and plan to keep it longer than the manufacturers coverage
You plan to sell your car to a private party in a few years and want to increase resale value
When You Don't Need Coverage
You Have a 36 Month Lease - It is a scam for a dealer to sell you a plan!
You bought a car and plan to trade it in before the manufacturers coverage expires
Type of Coverage to Buy
Make sure to get "Mechanical Breakdown" and "Wear and Tear" Coverage
I recommend "Bumper to Bumper" or " Exclusionary Bumper to Bumper"
The highest level of coverage you can afford
It is important for you to get the right coverage for your car. People buy coverage without considering what they are buying. Americans hear "extended warranty" and think they are protected by a golden umbrella covering all that goes wrong. Many people fail to read their contract and fail to understand the coverage. You need to know what to look for in the contact. Click here for a list of key terms and conditions.
Keep in mind that no plan covers glass, lenses, sealed beams, light bulbs, trim, moldings, bright metal, upholstery, paint, exhaust systems, tires, air bags, batteries, windshield wipers, brake pads, brake rotors, drums, shock absorbers, etc. These are standard exclusions, don't let it bother you.
Deal With a Solid Warranty Company
It's very important to buy coverage from a company that has solid financials so they can actually pay your claims. The news over the last few years is littered with stories of companies that went under and left policy holders with worthless paper. I have done extensive research on all of the companies that we recommend. I hold them to everything they say and we often work with them and the consumer to resolve questions. We review their financials, government audits, actuary audit statements and verify they have enough funds in their claims reserve accounts to cover your repairs. Dealers will tell you that I'm making a buck off you with scare tactics. We are here to keep you from getting scared!
Important Warnings
Avoid extended warranty companies that cold call your home or cell
Beware of "Too Good To Be True" radio and TV ads for coverage
Watch out for companies that distract you by trashing their competitors
Caution About Manufacturer's 100,000 Mile Warranties
Many manufacturers are advertising very high mileage coverage but don't get suckered in by the headline hype. You should focus on the word "limited." These are not full blown bumper to bumper warranties as they would have you believe, rather they are limited to the power train and do not cover the parts most likely to break. You should consider protecting your investment with a "bumper to bumper" extended warranty to cover these holes left by the manufacturer's limited coverage.
Make Sure to Maintain Your Vehicle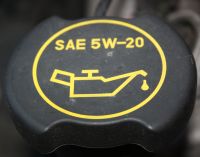 The contract warns you to maintain your vehicle according to the manufacturer's instructions in the owner's manual, perform all the required maintenance, oil changes, fluids and only use approved parts and fluids. Store all your receipts as proof that you had all proper maintenance performed. Some companies are strict and use it as a weasel clause to avoid paying repairs that should be covered. Some policies have maintenance logs in their contract books where you log each service performed on the car. Read our advice on the best practices for getting your claim approved.