How to Buy an Extended Car Warranty & Avoid Scams
Here in the CarBuyingTips.com Warranty Buying Guide Center we'll teach you everything you need to know about new and used car extended warranties and scams to avoid. Be sure to read all of this chapter and the related guide tabs above to be properly educated on these topics:
What to look for in a warranty (also known as a Vehicle Service Contract)
Answers to frequently asked questions about vehicle service contracts
Standard contract definitions to help you better understand what is covered
Comparisons of wear and tear vs. mechanical breakdown
How to prevent your repair claim from being denied
Myths and misconceptions about warranties
How to compare warranty companies, determine if they are good or risky
Reviews of companies we have analyzed using our strict guidelines
What is an Extended Warranty?
In a nutshell, it is insurance against future high cost repairs. You pay a known upfront cost so you can avoid getting hit with surprise expenses when something breaks. They are available for both new and used cars. Legally only the manufacturer of a product can offer you a warranty and refer to it as such. Technically any third party coverage you buy is actually called a Vehicle Service Contract (VSC).
These service contracts are the most confusing profitable product car dealers sell. The language is tricky and confusing to many, but we are here to clear it up for you. You can typically save a lot of money by buying from a third party instead of the dealer.
The level of protection available ranges from the least expensive "big ticket item" coverage all the way up to the most expensive "bumper to bumper" plans. Later on we will review the companies which we have researched and found to offer the most complete coverage at the lowest prices. We will discuss the unique features of the CARCHEX compete model. Then we will cover WarrantyDirect, another high quality provider.
Your service contract money is deposited in a "claims reserve account" which is insured in case the administrator goes belly up.
Extended Car Warranty Tips
Never buy your coverage at the dealership - You will pay too much!
Never buy an extended warranty on price alone - Avoid ultra cheap plans.
Always review the warranty contract before buying.
The dealer's glossy brochure is not a contract!
Get quotes before even going to the dealership
Get multiple quotes to compare price and coverage
If you can't find information on the company at the Better Business Bureau don't buy from them.
Why we like CARCHEX and the "compete" model
We have worked with CARCHEX for many years. Just like buying the car, I alway encourage shopping around for the best price. The CARCHEX "compete" model is like shopping around. They offer coverage from multiple top tier administrators including their own line of products. They make sure that you get the highest level of coverage at the best possible price even if it isn't their own product.
Do You Even Need Extended Warranty Coverage?
You must decide if you need the coverage. The cost to repair today's high tech vehicles is rising and you don't want to get stuck with a several thousand dollar repair bill down the road. Depending on your situation there are times when you should consider coverage and times when you definitely don't need it. One covered repair can pay for the entire cost of the plan.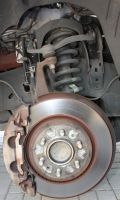 When You Should Consider Coverage
You purchased a used vehicle that is past the factory warranty period
You bought a new car and plan to keep it longer than the manufacturers coverage
You plan to sell your car to a private party in a few years and want to increase resale value
When You Don't Need Extended Warranty Coverage
You Have a 36 Month Lease - It is a scam for a dealer to sell you a plan!
You bought a car and plan to trade it in before the manufacturers coverage expires
Type of Warranty Coverage to Buy
Ignore terms like "Bumper to Bumper." That terminology is a vast wasteland of abuse, hype and misrepresentation. Every dealer and company has their own definition of what Bumper to bumper really means and it does not match your definition.
Make sure to get "Mechanical Breakdown" and "Wear and Tear" Coverage
Look for Exclusionary Coverage as opposed to Named Component Coverage
The highest level of coverage you can afford
It is important for you to get the right coverage for your car. People buy coverage without considering what they are buying. Americans hear "extended warranty" and they immediately think, they are protected by some golden umbrella covering anything that goes wrong. Many people fail to read their contract and fail to understand the coverage. You need to know what to look for in the contact.
Keep in mind that no plan covers glass, lenses, sealed beams, light bulbs, trim, moldings, bright metal, upholstery, paint, exhaust systems, tires, batteries, windshield wipers, brake pads, brake rotors, drums, shock absorbers, etc. These item are standard exclusions, so do not let it bother you.
Some plans have benefits such as towing, roadside assistance and car rental reimbursement. When they do, you must read the fine print carefully because sometimes those benefits don't kick in until the initial manufacturer's warranty has expired.
The Sooner You Buy, the Better the Price
Prices for the plans will go up the longer you wait. Just like most products, inflation will always be a factor in the cost. You don't need to wait until the manufacturer's coverage expires before buying an extended plan. In fact, you will get a better price if you buy while the manufacturer's coverage is still in effect.
If you need a repair during the time when the manufacturer's warranty is still in effect, you must take the car to a dealership. The extended coverage plan does not pay for repairs until the original warranty has expired.
What To Look For In An Extended Warranty Contract
People sometimes buy the wrong warranty for their new car, like a named component coverage instead of an exclusionary coverage or pass on them altogether because some reporters or uninformed experts say warranties are useless. But did they ever have to pay $2,400 for a transmission job? The common mistake people make is they buy the wrong warranty then file complaints when they find out later it does not cover their repair.
I recommend that you buy auto warranties directly from the source. Most online car extended warranty contracts are more affordable and have better coverage than the dealer's offerings.
Auto Warranty Coverage For Breakdown and Wear & Tear
Many warranties only cover mechanical breakdown, not wear and tear. My friend's warranty refused to cover a new switch module, claiming "wear and tear."
Well Funded and Insured Car Warranty Administrator
You want an administrator who deposits part of your purchase price into an insured "Claims Reserve Account" to assure sufficient funds pay a covered claim.
Auto Warranty Contract that Takes Effect the Day You Buy It
Most auto extended warranties start the clock when you buy the car. But what if you wait 12 months to buy a warranty?
Reinsurance Should Have "A" Rating on A.M. Best
Re-insurers backup the insurance that protects the warranty. Should the insurer fail from excessive claims, the re-insurance kicks in.
$0 Deductible/One Deductible Per Visit
Some auto warranty contracts charge deductibles for every part repaired. Avoid the issue altogether and pay a bit more for $0 deductible.
100% Money Back Guarantee on your Auto Warranty
If you are unhappy with your auto warranty, have not made any claims, they should refund 100% before 30 or 60 days.
Transferable Extended Auto Warranty When You Sell the Car
Some auto warranties end when you sell your car. Choose an auto warranty that allows you to transfer it to the next owner. This very much helped us sell a car on eBay.
Don't Have To Buy The Auto Warranty Immediately After Buying The Car
Most auto warranties allow you to buy later. But don't wait too long, buy car warranties at today's lower cost to protect against increases.
Car Warranty Coverage for ABS Brakes and Overheating
If you have ABS brakes, verify your auto warranty covers them. Avoid clauses like "This contract does not cover overheating regardless of the cause."
Benefits: Car Rental, Towing, Travel Reimbursement
If your car is in the shop overnight, you want car rental reimbursement, and towing. Make sure it's covered during Standard Warranty Period as well. GM weaseled out on me, that's how I lost $650 in car rentals the first year I owned my Pontiac, so don't listen to car salesman lies.
Repairs Can Be Done at Any ASE Certified Repair Shop
Some warranties force you get serviced at the dealer where you bought them. Not helpful to you when the dealer shuts down. Use a warranty that allows repairs to at any ASE certified shop.
Auto Warranty that Pays the Repair Shop Directly
Some warranties make you pay first, allowing them to weasel out of paying. Choose a warranty that pays the repair shop directly.
Deal With a Solid Warranty Company
It's very important to buy coverage from a company that has solid financials so they can actually pay your claims. The news over the last few years is littered with stories of companies that went under and left policy holders with worthless paper. I have done extensive research on all of the companies that we recommend. We have worked with these companies and our visitors to resolve various claim issues. Believe me, I hold them to everything they say. We review their financials, government audits, actuary audit statements and verify they have enough funds in their claims reserve accounts to cover your repairs.
Car dealers will tell you that I'm making money with scare tactics. In reality, I'm uncovering tricks that will save you money!
Our Reviews of Warranty Companies
Get A Quote From CARCHEX or call them at 866-538-5986
Special Offer: CARCHEX is offering $100 off all policies for CarBuyingTips.com visitors
---
Get a Quote From WarrantyDirect.com or call them at 877-867-3580
Important Warnings About Extended Warranties
Avoid extended warranty companies that cold call your home or cell. The companies that use these high pressure tactics are usually lower quality and are more likely to be running a scam.
Beware of those infamous post cards or letters that you get in the mail warning you that your coverage is about to expire and you need to call them now. My parents just got one of these recently and called me in a panic about losing coverage. I researched the company that sent the mailing and discovered they were rated "F" by the Better Business Bureau.

Here is an example of another one that arrived in the mail. They are not even accredited by the Better Business Bureau.
Beware of "Too Good To Be True" radio and TV ads for coverage. Just like everything else in life, if it sounds too good to be true, it probably is.
Watch out for companies that distract you by trashing their competitors. A good company will focus on how good their coverage is.
Caution About Manufacturer's 100,000 Mile Warranties
Many manufacturers are advertising very high mileage coverage but don't get suckered in by the headline hype. You should focus on the word "limited." These are not full blown bumper to bumper warranties as they would have you believe, rather they are limited to the power train and do not cover the parts most likely to break. You should consider protecting your investment with a "bumper to bumper" extended warranty to cover these holes left by the manufacturer's limited coverage.
Perform the Manufacturer's Maintenance on Your Vehicle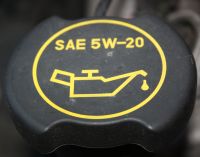 The warranty contracts warn you to maintain your vehicle according to the manufacturer's schedule in the owner's manual. You must keep up with all the required maintenance, including, oil changes, fluids and filters. Be sure to use only approved parts and fluids. Make sure to keep all your receipts as proof that all the proper maintenance has been performed. Some companies are strict and use it as a weasel clause to avoid paying repairs that should be covered. Some policies have maintenance logs in their contract books where you log each service performed on the car. Read our advice on the best practices for getting your claim approved.
comments powered by

Disqus