How to Get the Best Used Car Quotes
Although it seems like this would be a simple subject there are some important things to pay attention to. Keep in mind that each used car must be looked at individually. The mileage, condition and demand all affect the price that you should be willing to pay.
Used Car Pricing Does Not Use Invoice Pricing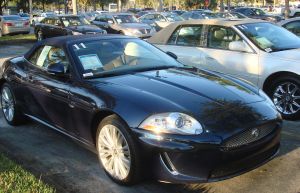 We often get asked if "Invoice Price" and "MSRP" apply to used cars or if you should try to calculate an offer based on invoice price. No, the Invoice Price and MSRP only applies to new cars. For used cars, there is no invoice price because car dealers acquire them from people at a "trade in" price or at an auction, then mark it up on the lot.
The best way to determine a fair price is to check how your car has sold on eBay the last few weeks and bring printouts with you to the negotiation to support the your offer. This will give you a true feel for the current market conditions. Remember, the price in the ad is just the place to start the negotiation!
How to Find Used Car Quotes in Your Local Area
Usedcars.com has a great free search tool. They call it "Best Values" and you will be able to sort used cars in your area by how much lower the price is than the Kelley Blue Book value. If you are searching for the best deal, this tool can be extremely useful. Click here to visit the Usedcars.com Best Values Section.
Top Sites To Get Used Car Quotes
The main benefit of these sites is there are many more cars to choose from than your local newspaper. Try them all, they're free to use.
CarClearanceDeals.com searches the huge inventory of vehicles from their network of dealers to get you the best discounted price. Use their simple form to select the make and model and instantly see what is available near you. You will be able to easily get quotes on several similar cars to give you negotiating power!
Click Here to Visit CarClearanceDeals.com
---

Edmunds is one of the biggest names in the automotive industry. They have millions of used cars for sale in every make and model. Their simple to use site will make it easy to find the right car for you. Remember, its free and easy. Give it a try!
Click Here to Visit Edmunds Now
---

Cars.com is the place to search for your next car, truck or SUV with over 2.8 million used car listings. Compare used vehicles, locate certified pre-owned cars, quotes from used car dealers and private sellers. You can also sell your car fast at Cars.com. Place your online ad to reach millions of car buyers.
Click Here to Visit Cars.com Now
---

CarsDirect.com gives you free pricing reports and searches local used cars.
How it Works: Choose make, model or browse by category and price. Model & Make searches show you detailed price listings for the past several model years of that vehicle.
When you browse by category and price, you'll see a list of models and model years that fit your search criteria. Local used car listings are updated daily.
Tips About Kelley Blue Book Used Car Values
People always wan to know the "Blue Book Value" of their used vehicle. The Blue Book value of a car is an estimate of the market value as determined by Kelley Blue Book (KBB). KBB started from a family owned used car business that bought trade-ins from dealers and used their internally generated list of used car prices to inform dealers how much the car was worth. Over time, they have become a trusted industry source and appraiser of used car values. They supply prices to most used car pricing sites. I think blue book car prices show trade-in values lower than other sources which can help you during your used car negotiating. In addition to Kelly Blue Book to there are other sources for used car prices. Based on CarBuyingTips.com research, we've found that most dealers use the yellow NADA book.
What About Black Book Used Car Values?
This is one of the most debated and confusing areas of buying and trading in used cars. At the wholesale auctions you'll see dealers walking around with their "Black Books." This publication is subscription based and has regional selling prices from wholesale auctions which are updated at least monthly. To get your hands on one of these you must be a car dealer or know one.