Auto Refinancing
There are a variety of reasons that your current auto loan interest is too high. Interest rates might have fallen since you refinanced your loan, you got ripped off on your current loan or you cleaned up your credit history. You might think that there is nothing you can do about it. The good news is that you can.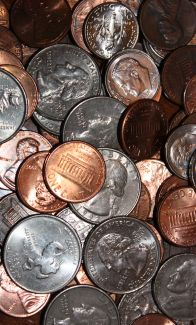 1. What is Auto Refinancing?
It is one of the best kept secrets around for saving you money, but most people never think about it. You pay off your current car loan with a refinance loan from a different lender that has a lower APR.
2. How You Benefit
You lower your monthly payments and your interest rate drops. This can save you thousands and can allow you to pay off your car even quicker. It's just like finding money in your pockets after doing the laundry. Use the cash that you saved to pay off other debt.
Note: Most lenders will not refinance their own auto loans so you will need to apply with a different one.
3. Who Should Refinance a Car Loan?
I like to use the 1% rule. After you buy your car, start watching the interest rates at refinance sites we recommend like LightStream or CARCHEX and see if you can find a rate at least 1% less than your current rate. Use the calculators on their sites to see how much you will save. You'll be astounded at how much money you just found.
4. Steps to ensure a speedy auto refinance loan approval
These are important points, so pay close attention. You would hate to get rejected for making a silly clerical error.
Applications need to be in the same names with exact same spelling as the names on your current auto loan
Have your car loan account number handy
You must refinance more than $7,500 - any less and it's not worth the lender's time
Have vehicle's proper information - including the car's year, make, model and VIN found on your dashboard or registration.
You will not be able to borrow more than the value of the car
You should know your credit score before you begin the refinancing process. The better your credit score, the lower the refinance rate. You can easily get your credit score online at TransUnion or Experian.com (you get your 3 credit reports and 3 scores by Experian instantly online, with enrollment in Experian.com). Once you have your credit report in hand, you should correct any mistakes you may find in your credit history. This will increase your credit score and help save more money.
Tip: If your APR is low but you got tricked into a longer term loan to lower the monthly payments you may not need to refinance to save money. You can pay extra on your monthly payments which will get the car paid off faster and lower the amount of interest you pay over the life of the loan. Keep in mind that typically the longer the term, the higher the APR will be so make sure to analyze your situation and apply my 1% rule.
5. Fact: You Will Not Need to Have Your Car Appraised
Many people erroneously believe a car appraisal is required. Unlike a home loan where the value and equity is important, lenders only care about the balance left on your current car loan.
Many people have asked me why there is a need to refinance when interest rates have been so low for so many years. There are two answers to this question. First of all, the majority of people may not have qualified for the ultra low rates that are advertised. In this case you will likely be able to get a better rate now, especially if your credit score has improved.
The second reason is that too many people got ripped of by the dealership and tricked into a much higher APR loan than they should have qualified for. If this happened to you, you stand to save a ton of money by refinancing.
6. CarBuyingTips.com Auto Refinancing Example
Let's say you borrowed $16,500 for 60 months. Now, let's assume your credit was bad, you had no previous credit history or the dealer put you in a higher APR loan than you should have gotten. Believe me, this finance situation happens quite a bit. Suppose the dealer "got you approved when no one else would" at 21% APR for a 60 months. Sound familiar? Here is an example of refinancing with another lender at 7% APR.
| | | |
| --- | --- | --- |
| Interest Rate (APR) | Monthly Payment | Total Interest On Car Loan |
| 21% | $446.38 | $10,282.83 |
| 7% | $330.63 | $3,337.57 |
Your current payment at 21% APR is $446.38 and your new payment at 7% APR is $330.63 so you save $6,945!
If you pay an extra $50 monthly principle more than the $330 you'll pay off the loan even quicker. You can clearly see the power of refinancing your current high interest rate loan. Most people don't realize how bad high interest car loans are for your bank account and what a difference 1% makes. That $6,945 is better off in your bank account, not theirs. Of course, this is just an example and your actual interest rate would depend on your credit score.
It's very important to refinance early, because he interest is mostly paid in the earlier payments. Our examples here are based on savings only if you follow my advice during the first couple of months of the term. If you wait until the 4th year, your savings will be a lot less.
Tips: Adding months to your loan term may increase your rate, so for your best rate try not to extend your term
Advertising Policy
Recommended Refinance Lenders
LightStream is the online lending division of SunTrust Banks Inc. They offer low interest, unsecured loans for highly qualified customers. LightStream offers "The AnythingLoan" which can be used to refinance your current car loan

LightStream delivers a revolutionary loan process
Low interest rate unsecured loans for highly qualified customer
- Minimum FICO credit score of 680 required to qualify
- A substantial, excellent credit history is a must
LightStream offers their unique "Customer Experience Guarantee"
Receive funds as soon as the same day of your application on banking business days
LightStream does not charge any fees of any kind!
Click Here to Visit LightStream
---
CARCHEX makes it simple to get a lower rate and payment on your loan with quotes from up to 3 competing lenders.
Key Features:
Fast, secure and free
Rates as low as 1.99%
Most decisions made in one hour
Available for all credit types
No fees or obligations!
7. Steps to Refinance Your Car Loan
Call your current car loan lender and ask for your payoff amount.
Visit the sites we mentioned in Part 1 and apply online if their APR is at least 1% less than your current APR.
You'll be approved in an hour, they email you instructions on how to payoff your current loan.
Tell your bank who the new lien holder will be, and they should send the title to them.
You may have to pay your state a fee of $5 or more to transfer lien holders. Well worth it when your savings thousands!
We at CarBuyingTips.com say to go have a celebration dinner.
Now that your car payments have dropped dramatically, don't squander your savings. I highly recommend you either use that savings to payoff your high 18% APR credit cards, or send in extra principle on your already lowered auto refinancing loan and pay it off even sooner, and save even more money on interest!
8. If You Already Have a Low APR
Suppose you already got a good 7% APR car loan. Here's another example with the same $16,500 loan for 60 months I used earlier:
| | | |
| --- | --- | --- |
| Interest Rate (APR) | Monthly Payment | Total Interest On Car Loan |
| 7% | $326.72 | $3,103.19 |
| 6% | $318.99 | $2,639.47 |
Your car loan payment with 7% APR is $326.72 and $279.21 when refinanced to 6% so you save $463.72!
This example demonstrates just how much money lenders have been making off us all these years. I bet that you never would have thought that getting a 7% APR car loan was going to cost you $463 too much? Don't let the greedy lenders rip you off. Use the friendly lenders that we recommend.
9. What about loan fees and early payoff penalties?
The lenders that we recommend here like LightStream and CARCHEX do not have any fees! They don't have loan application fees, points origination fees or early termination penalties. The only cost you might see is the small fee from your state to change the name of the lien holder on your car's title to the new lender. It's very seamless, completed in a few days and the only difference is now your monthly car loan payments will drop. You should be cautious about other lenders not reviewed here who might have hidden fees or charge processing. Also, carefully check your current car loan for any early payoff fees and penalties. It still may be beneficial to refinance even if there are some penalties involved. Each situation is different, so you need to do the math.
10. What if you have bad credit and are paying 21% APR now?
Even with your bad credit history, someone was willing to take a chance on you, even though you're paying 21% for that honor. Once you have paid on time for 3 to 6 months, you can start shopping around for refinancing. The beauty here is you are not taking on more debt, you are swapping one loan for another with a lower APR. The banks should not have a problem with that. Submit one free application to a site like CARCHEX that helps find solutions for people in this situation. If score is above 550 your chances are good if you've been working at least 6 months with no bad marks against your credit during that time. Remember, even if you end up saving only 1%, it will add up over the life of the loan and it your monthly payment will go down. If you can save 10% on a 21%, 60 month, $16,500 loan, your payments will drop nearly $100 per month and you'll save over $5,200!
11. Refinancing at a Credit Union
If you're an employee of a large corporation, school district, government agency, college, etc., you probably have access to a credit union. Credit unions are easier on you than banks. They will lend you money at favorable rates, but not as low as the online sites. Over the phone, your credit union should be able to approve your application in minutes. They can look up your credit report while you are on the phone and they'll tell you what you qualify for. More often than not I have found that the rates available from online lenders are usually better than the credit union rates.
There is something to look out for if you use a credit union. Sometimes they will put in fine print stating that if you default on the car loan they can put a lien on your home. The Postal Service credit union has this lien clause.
12. Know Your Credit Score
It's always a good idea to know what is in your credit report before attempting to refinance. This knowledge will help set your expectations for a realistic APR and savings. You will be able to make sure there are no surprises. You can get your report and score online at TransUnion or Experian.com (you get your 3 credit reports and 3 scores by Experian instantly online, with enrollment in Experian.com). Your credit score will not drop if you run your own report. For more information visit our complete finance section.